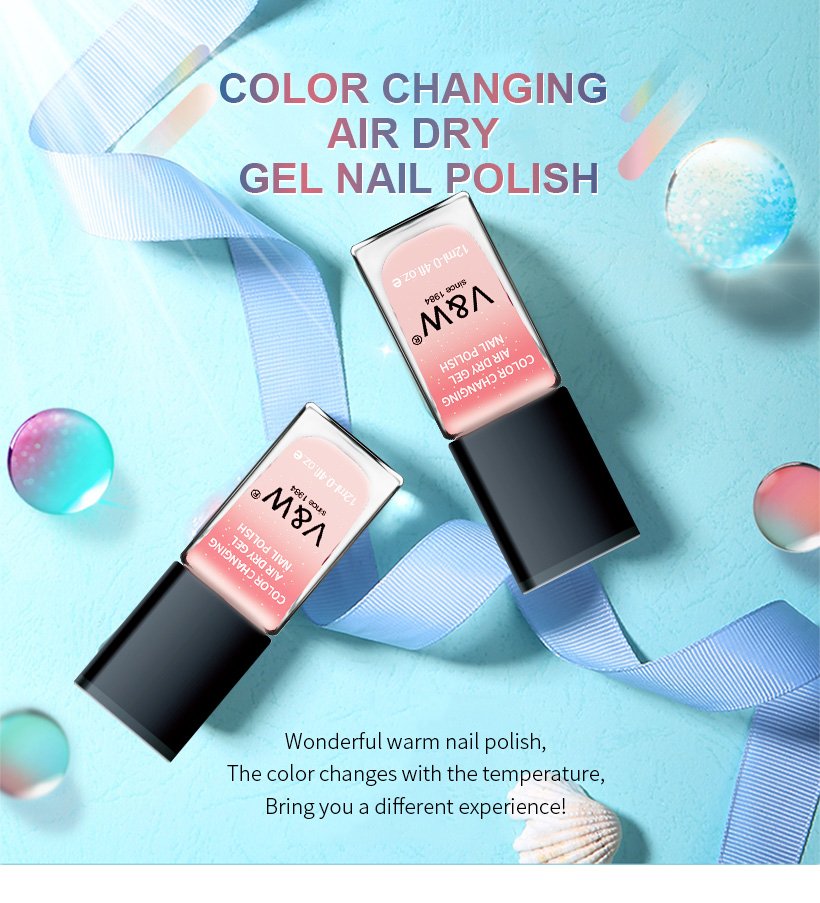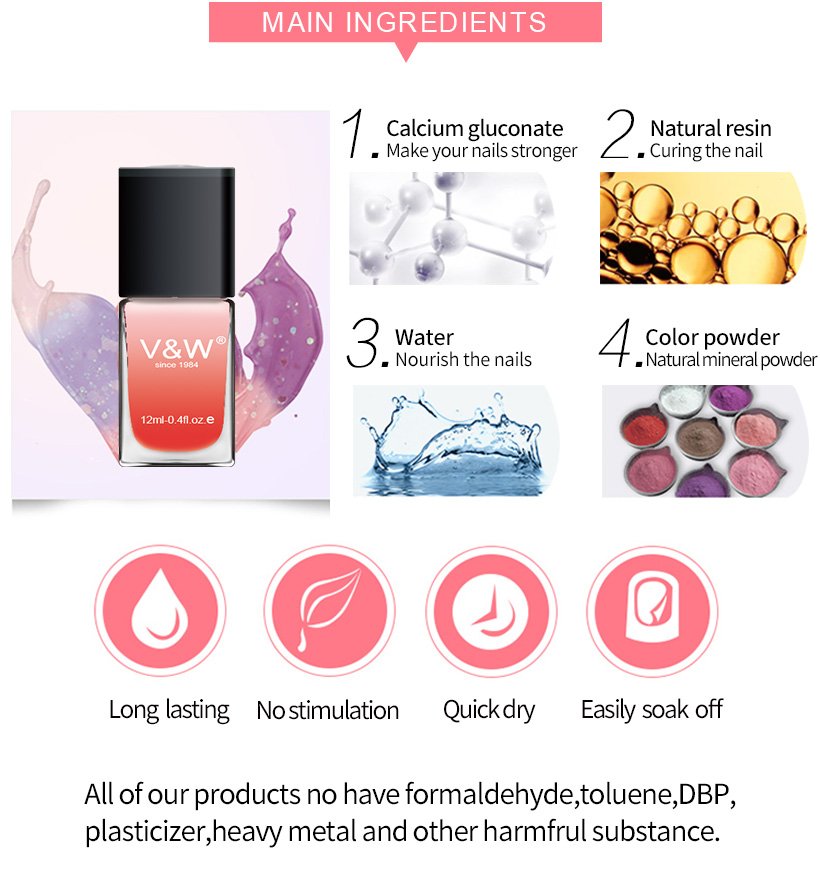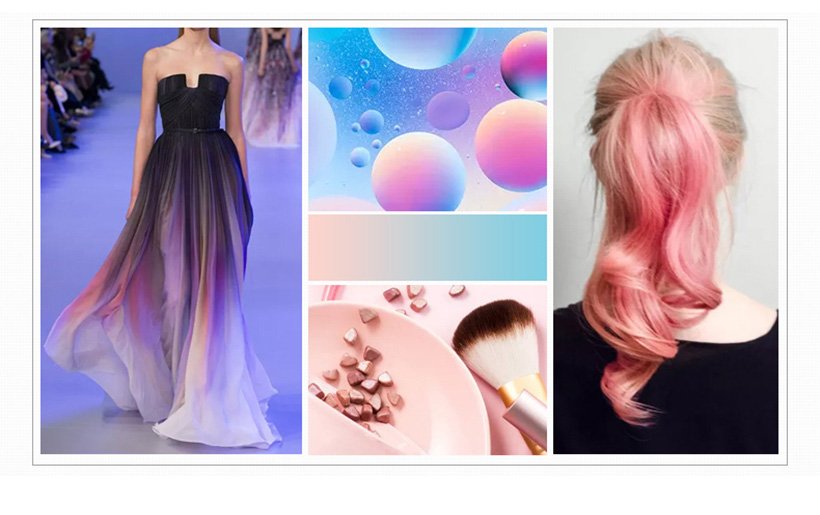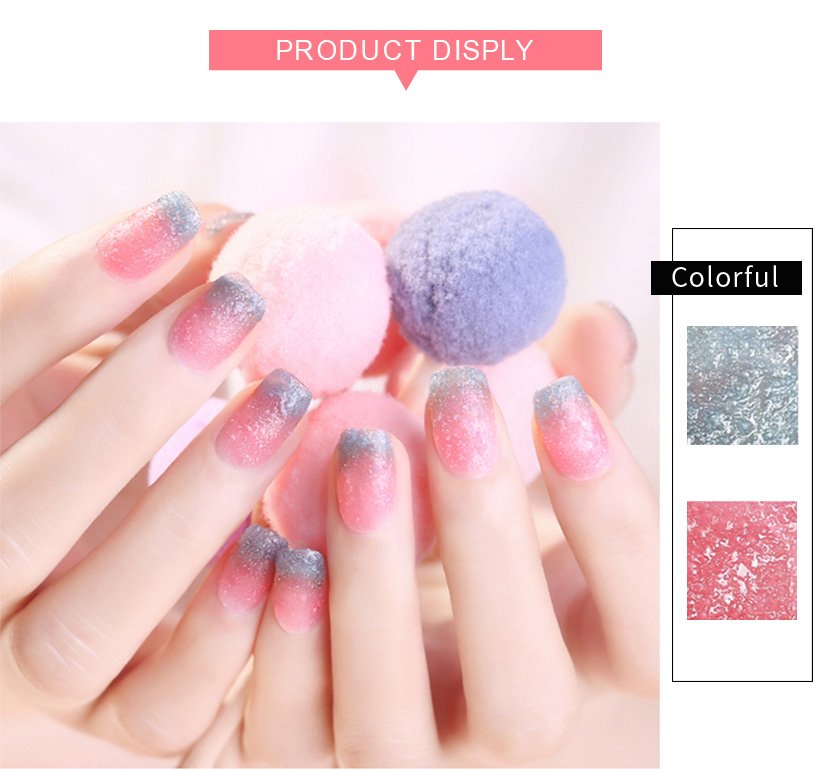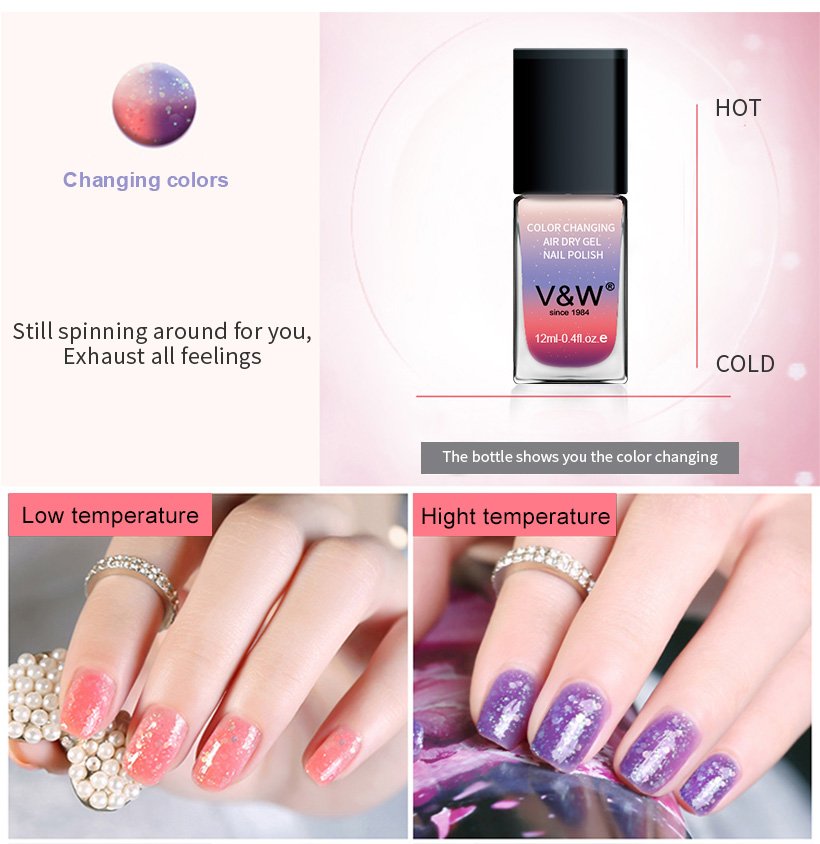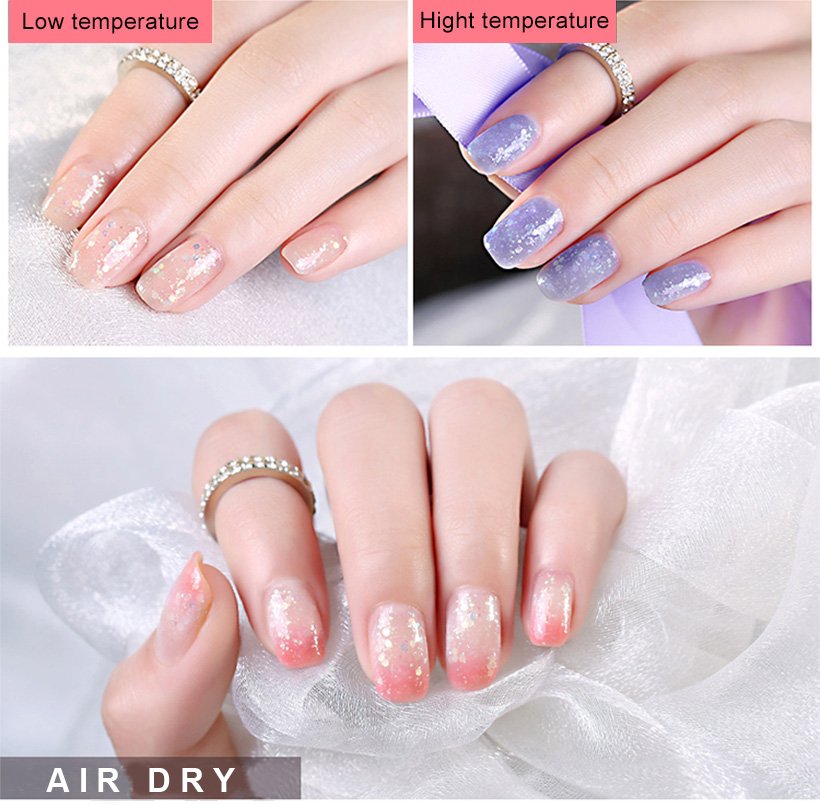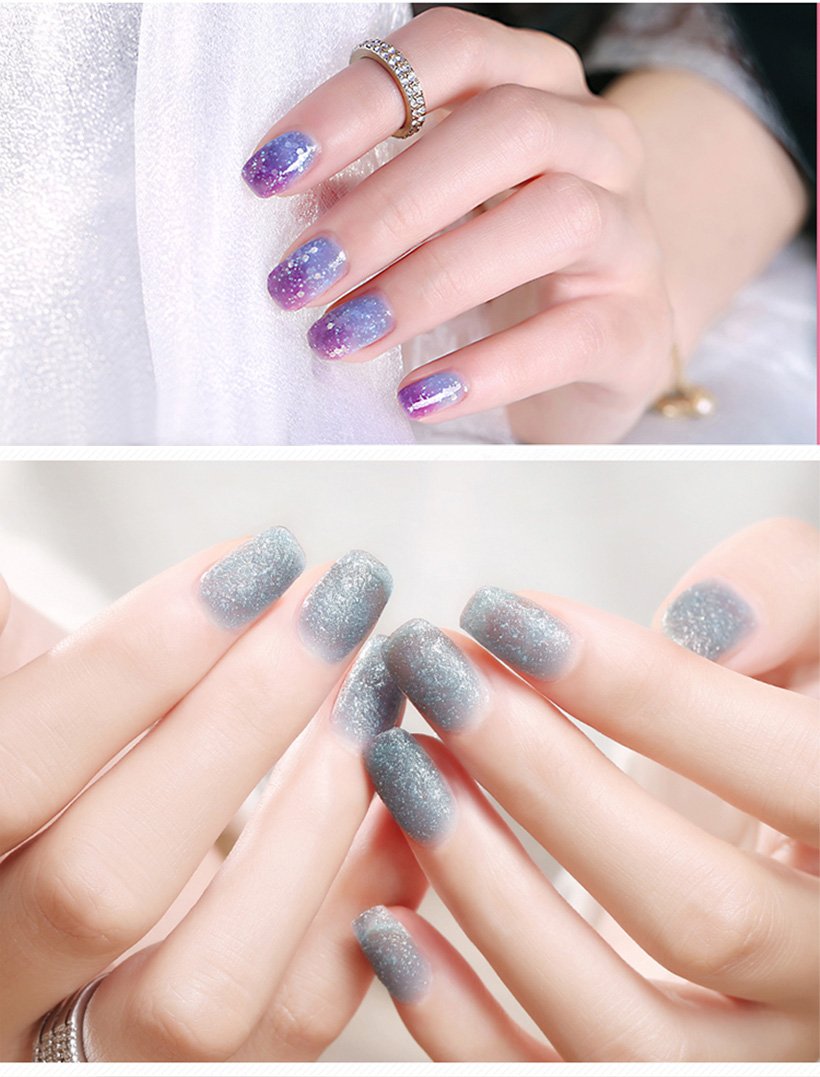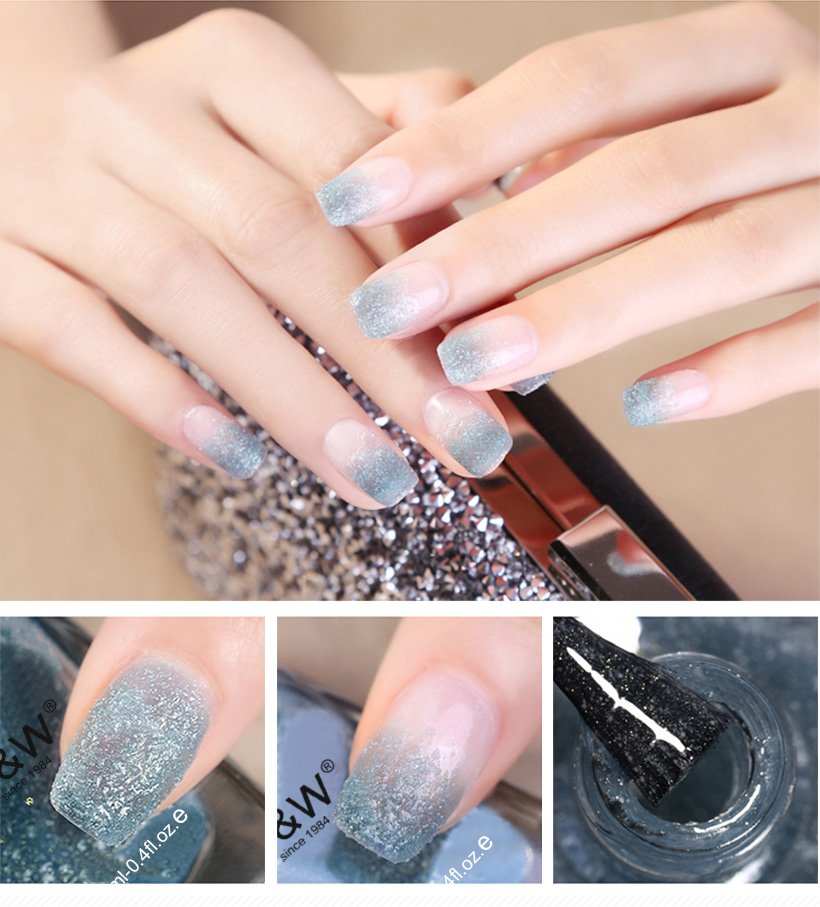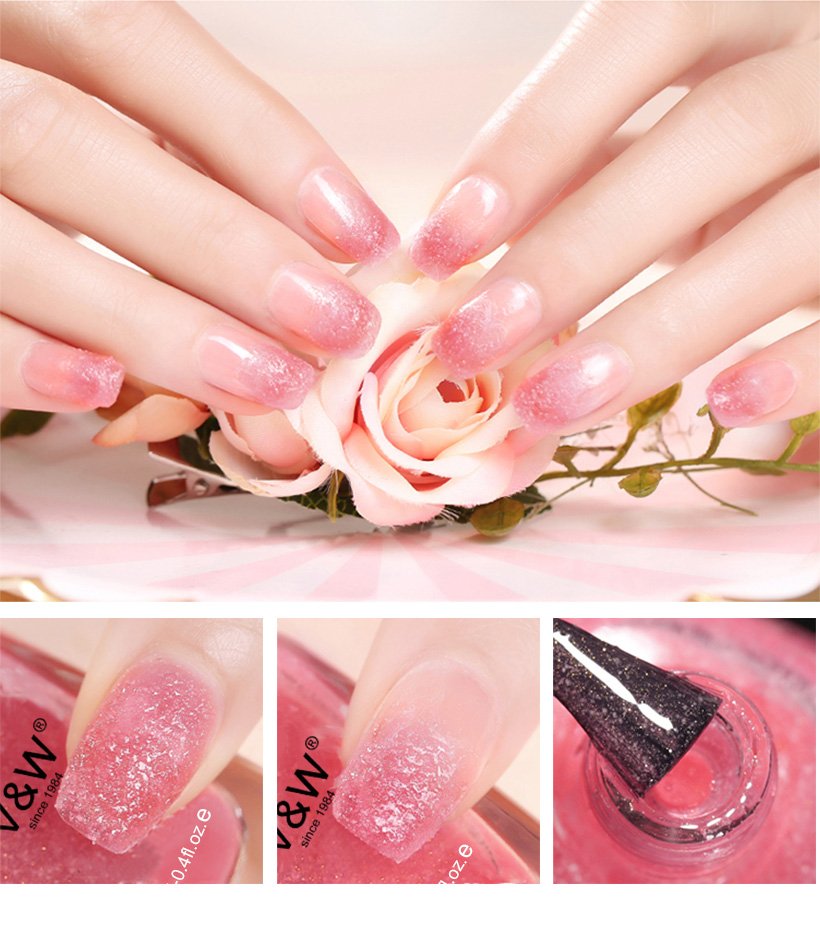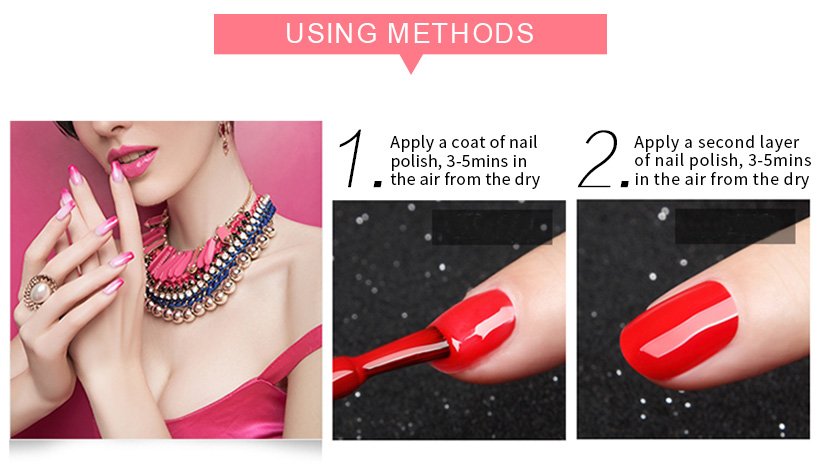 color changing air dry gel nail polish
1)7big free air dry nail polish. The color will change when the temperature changes.
5) No need LED UV lamp to cure. Quick dry in 3-5mins, absolutely saving a lot of time for beauty nails.
6) Easy to remove by alcohol or acetone in 60s.
7) Less odor, pretty 500 trendy colors for you choose.
6) No cracking or flaking. Can last 7 days.