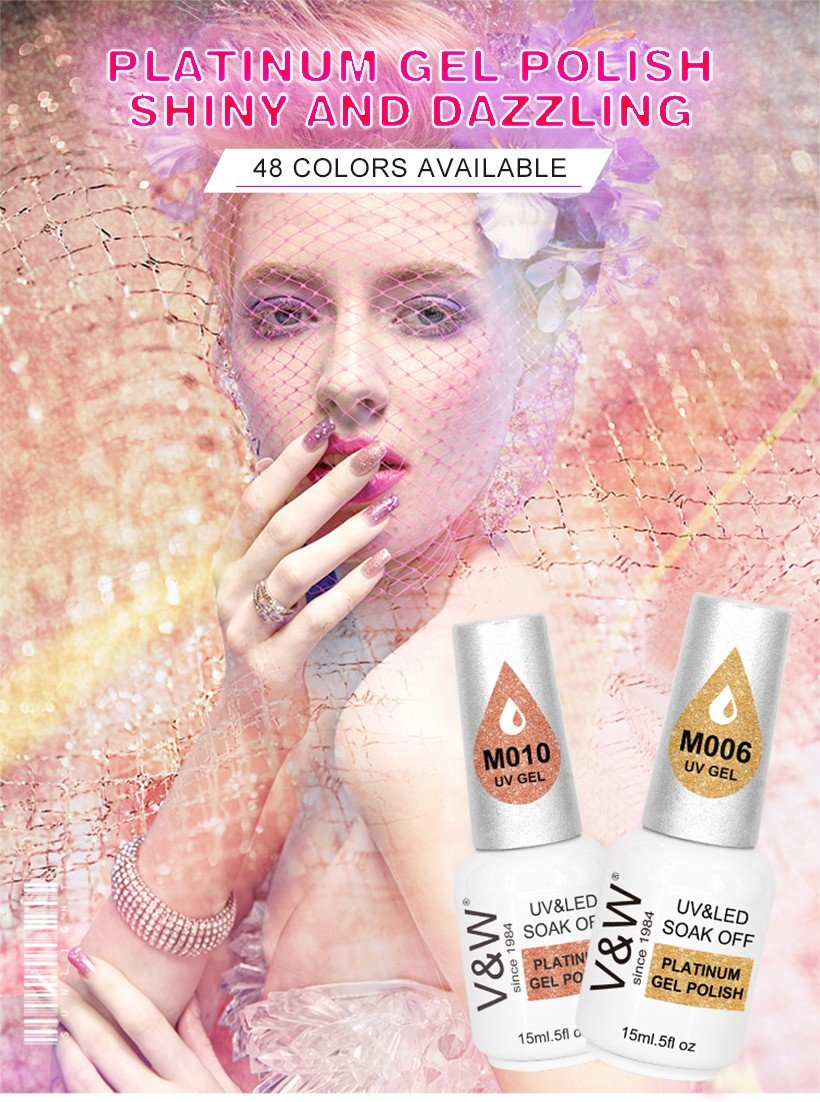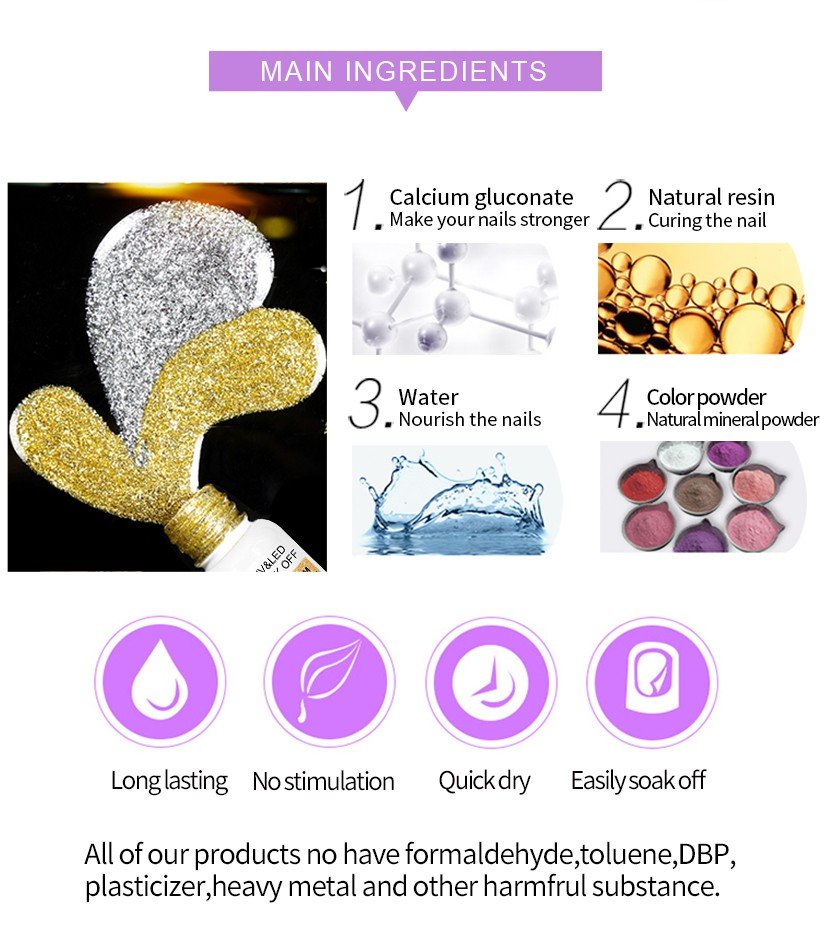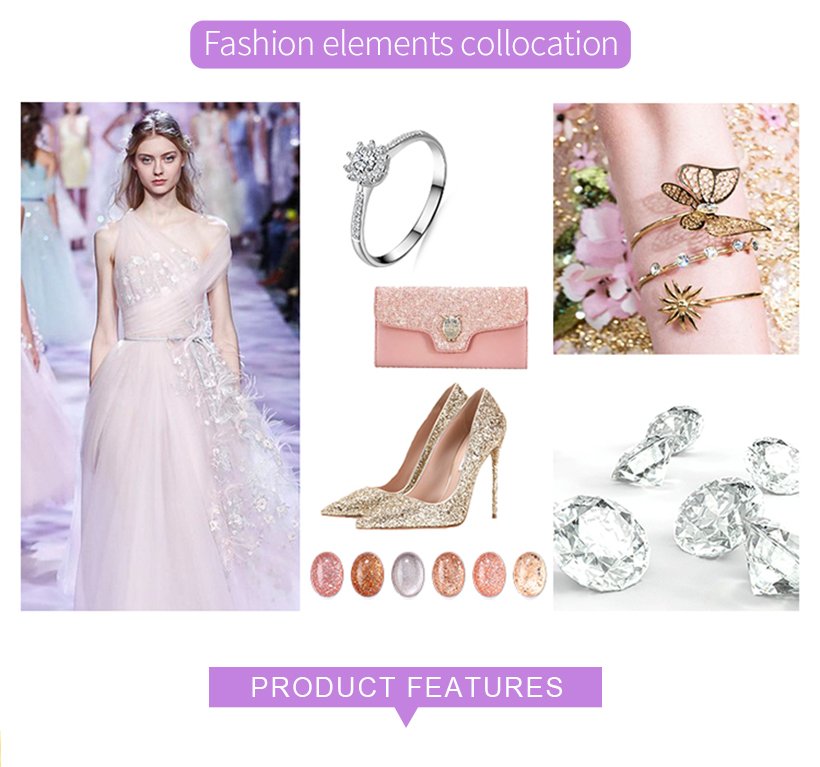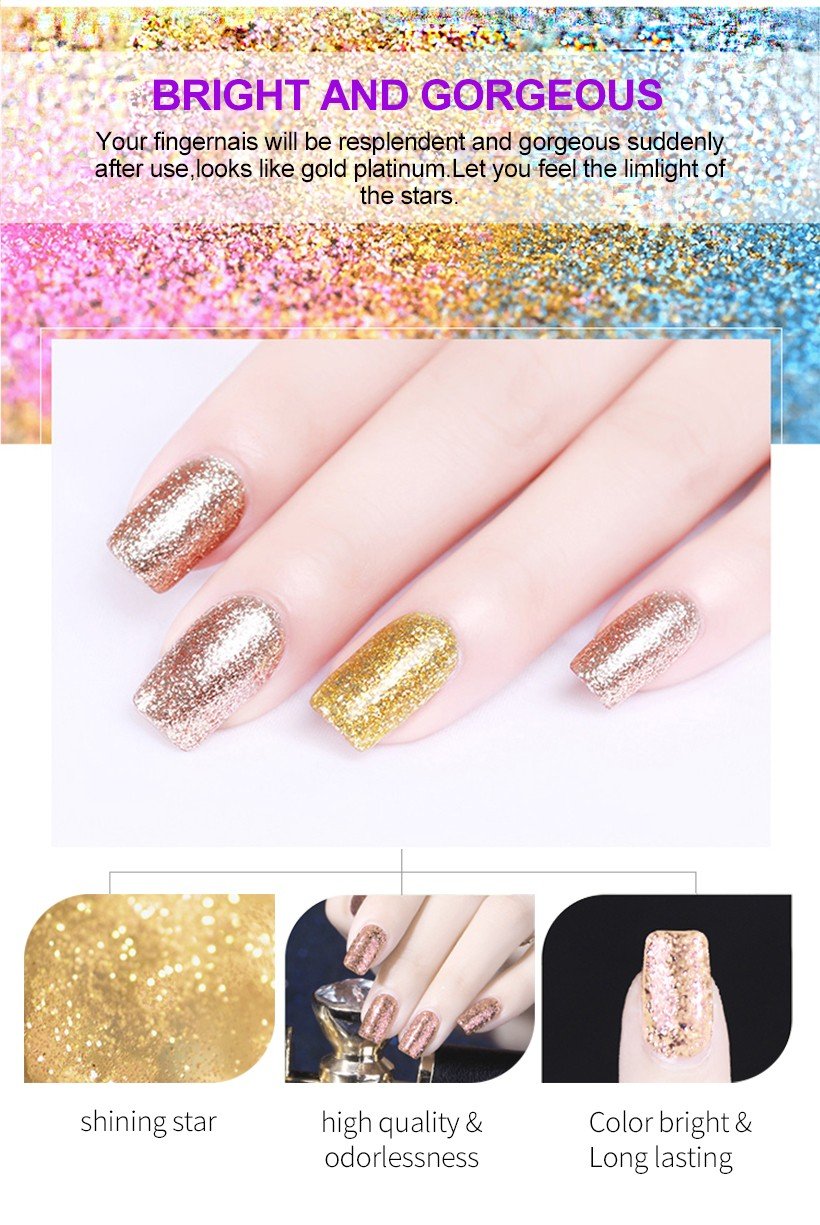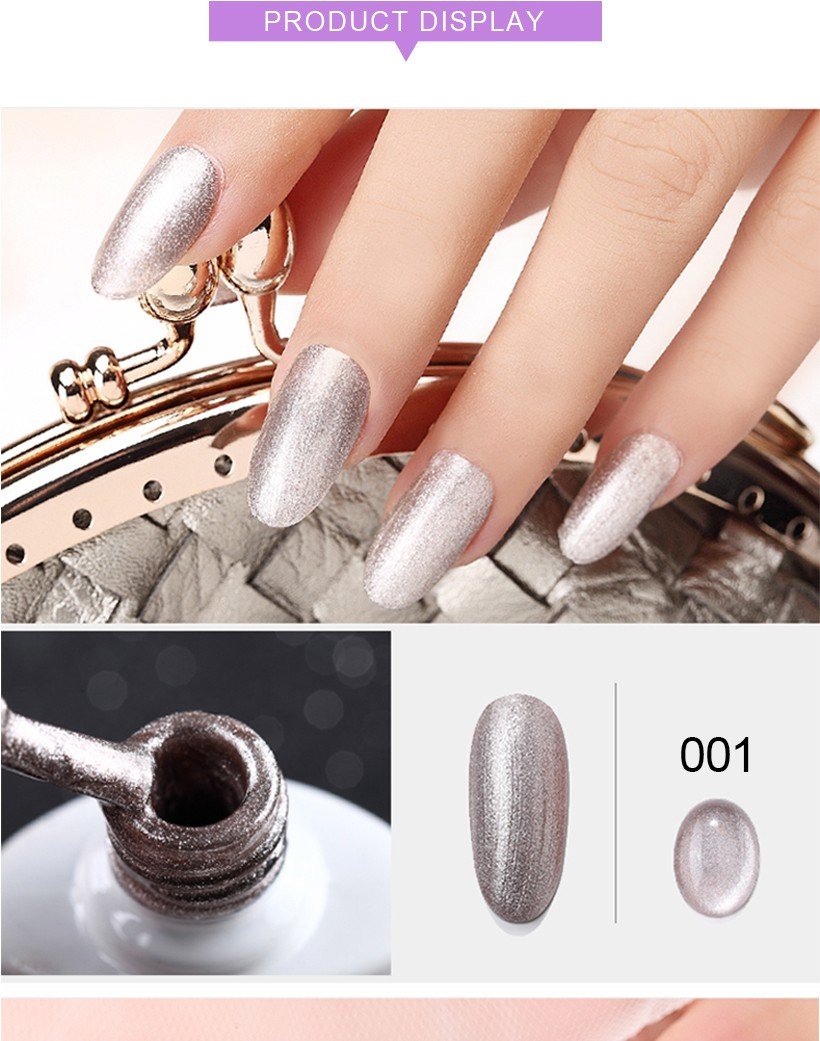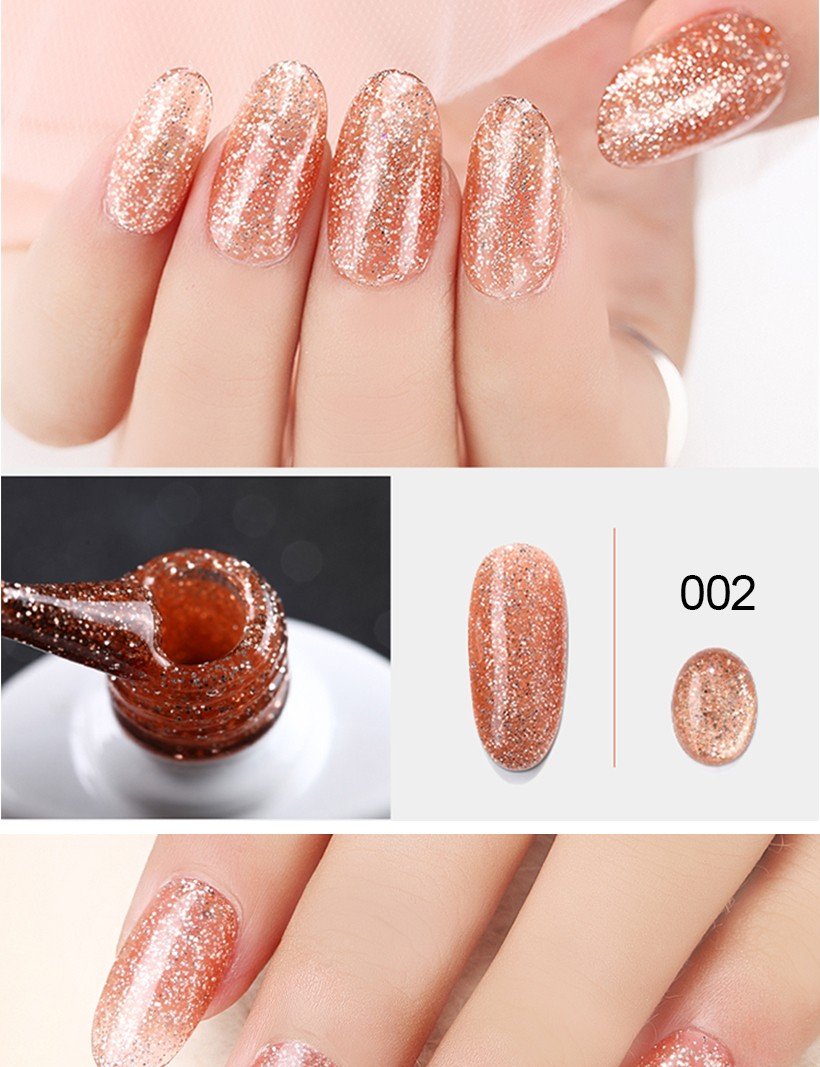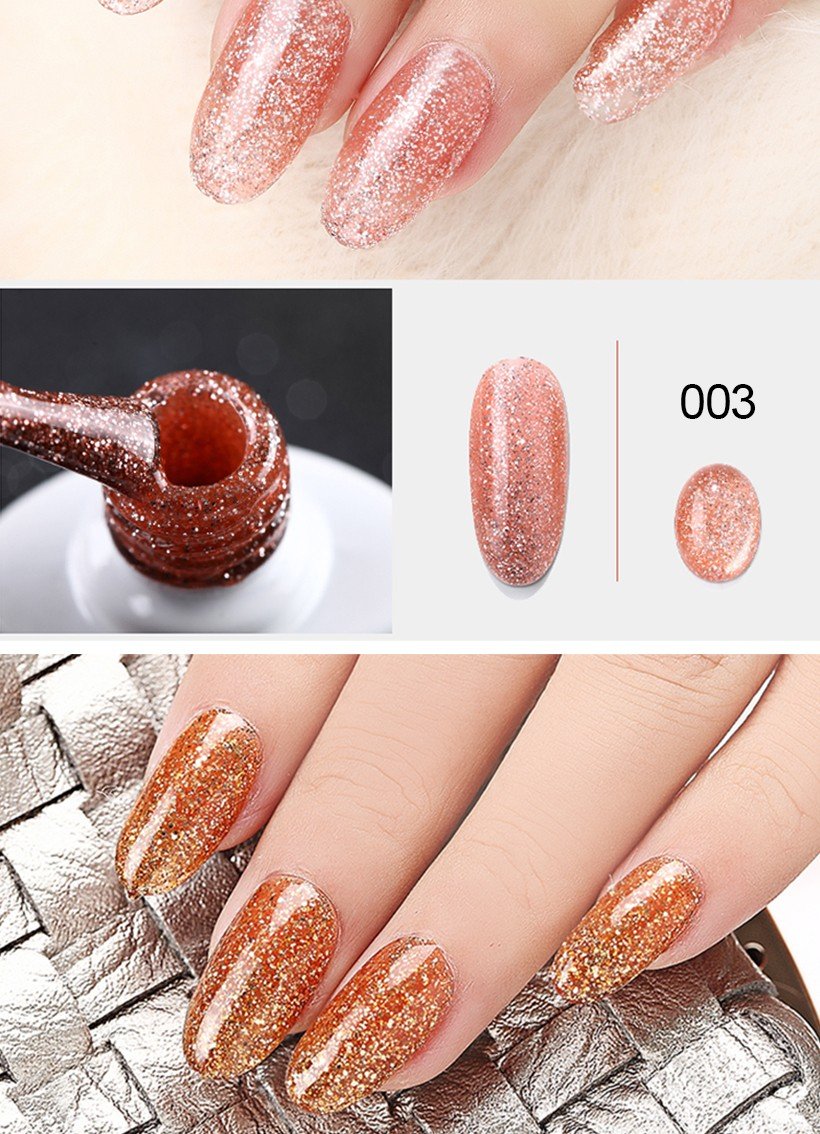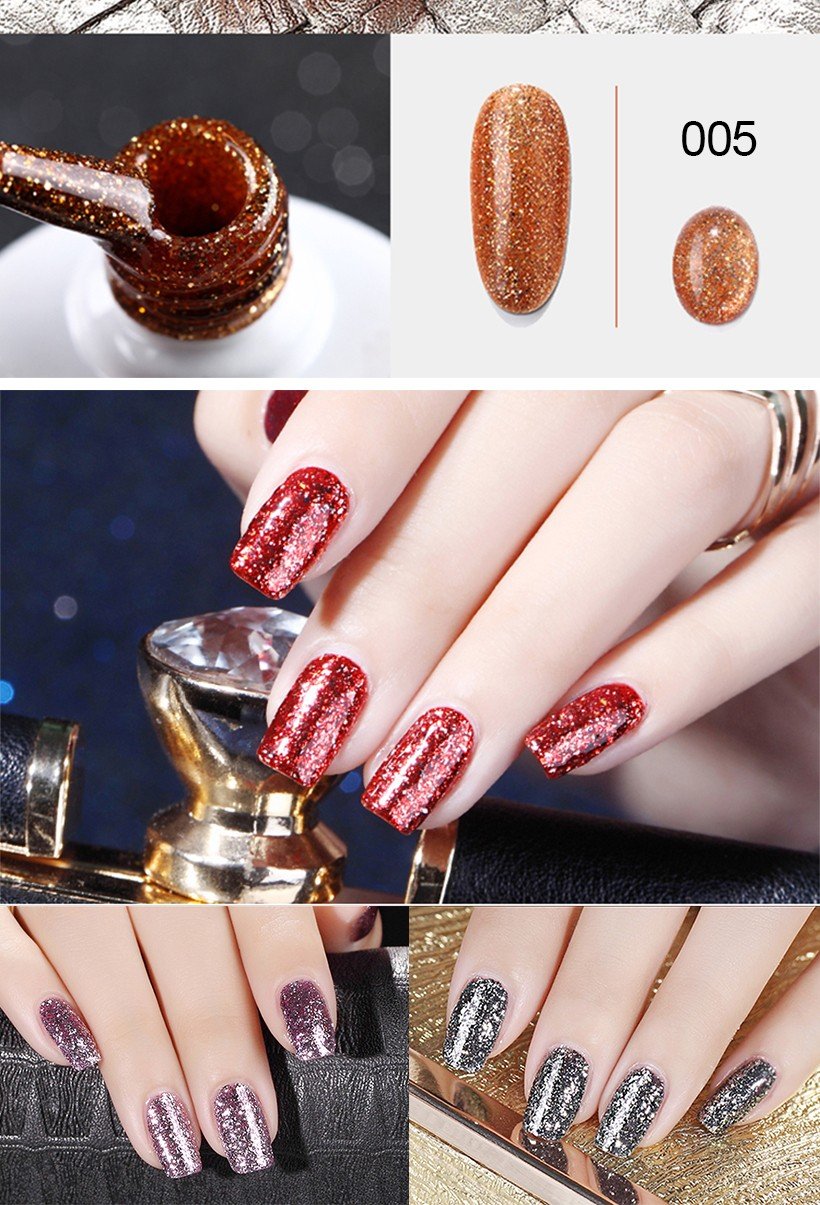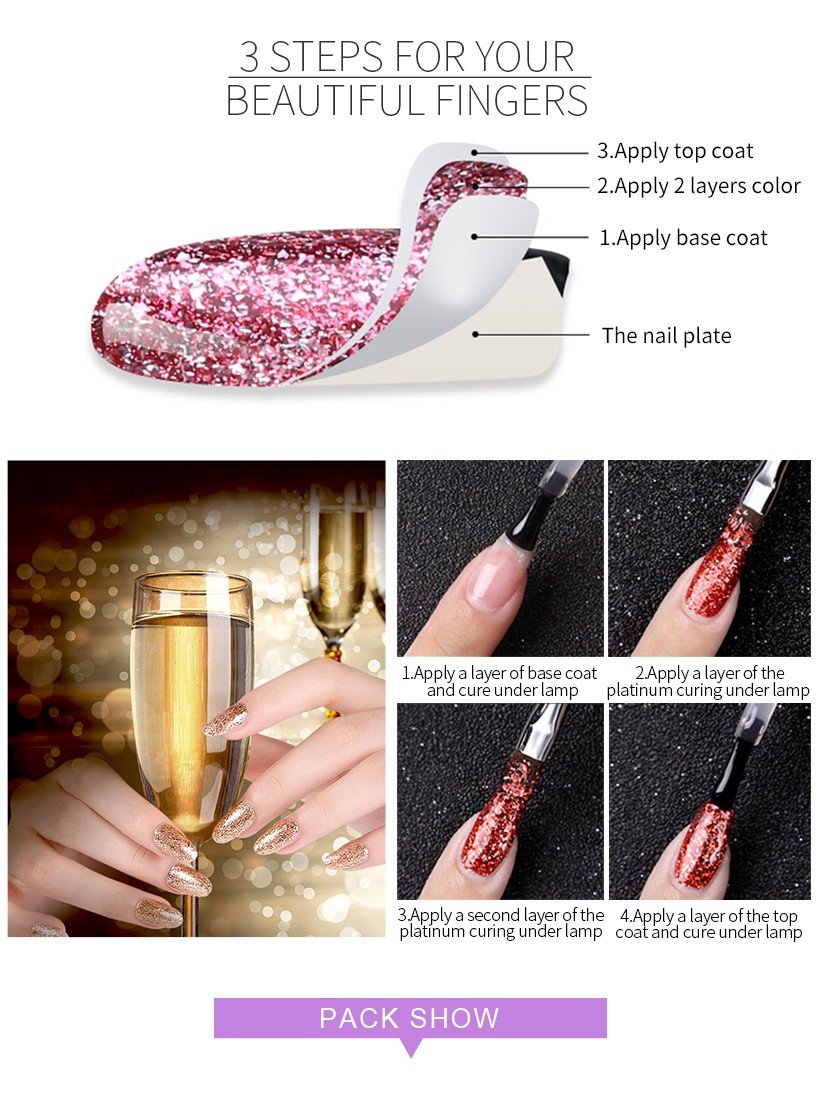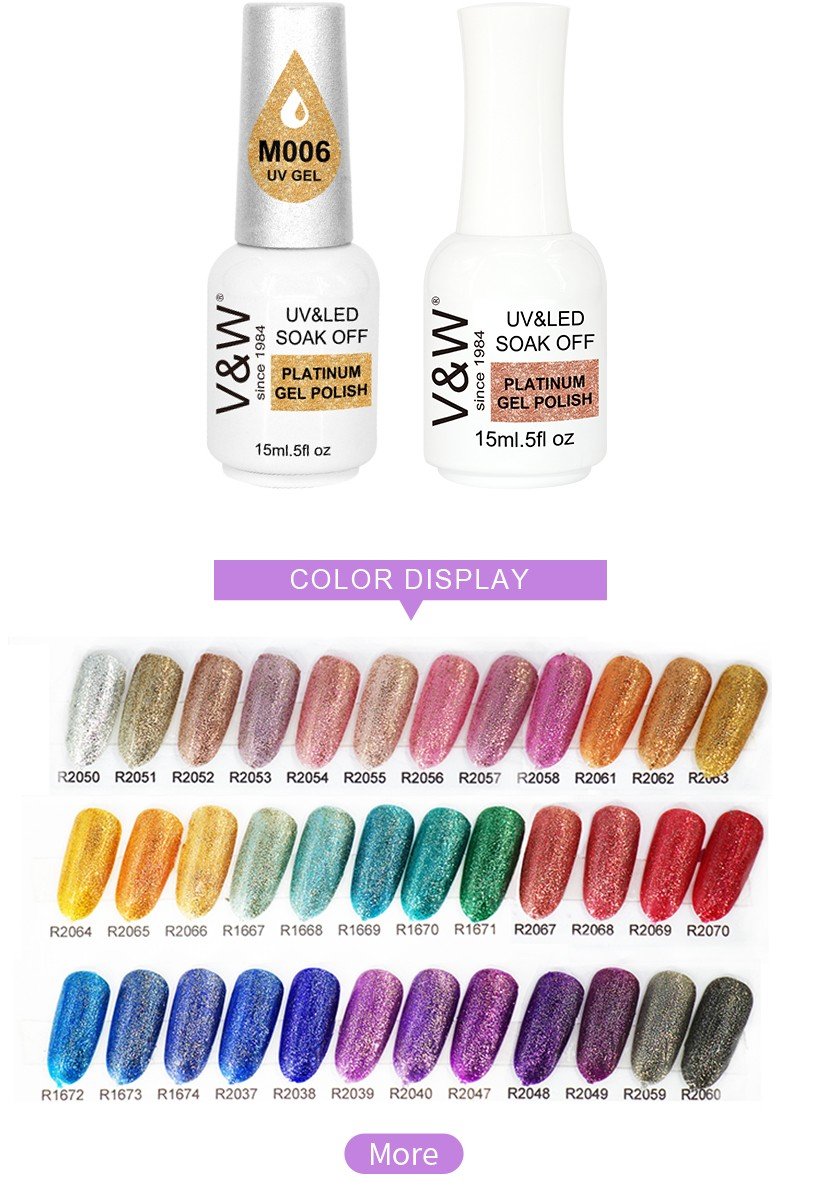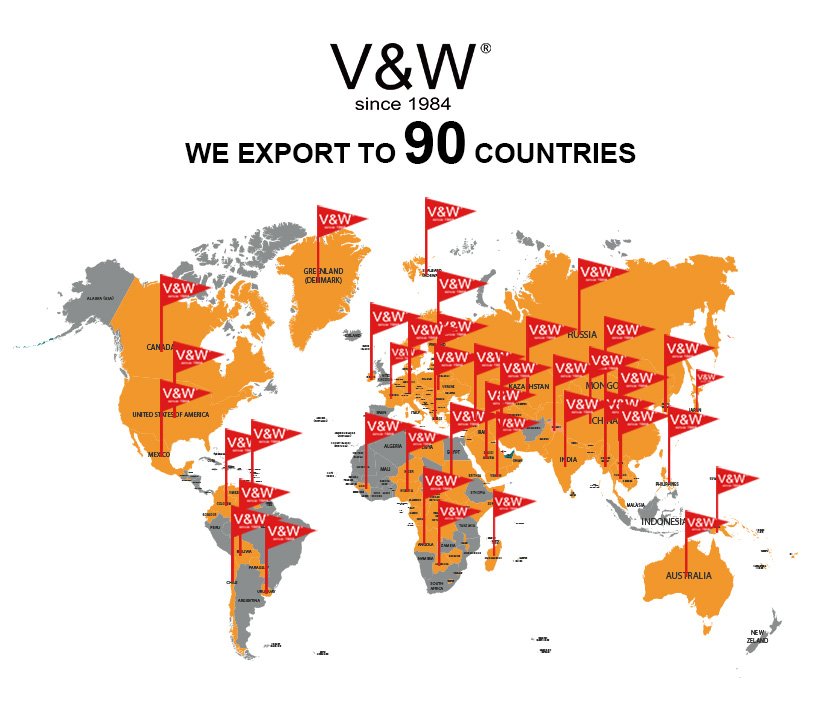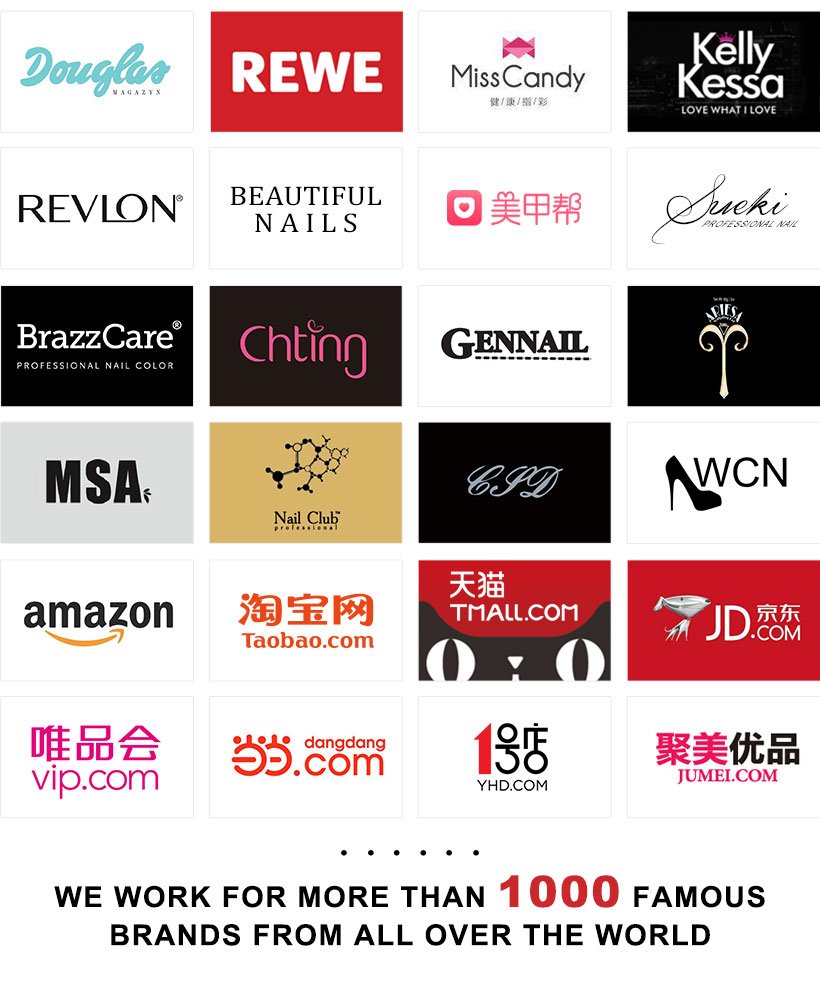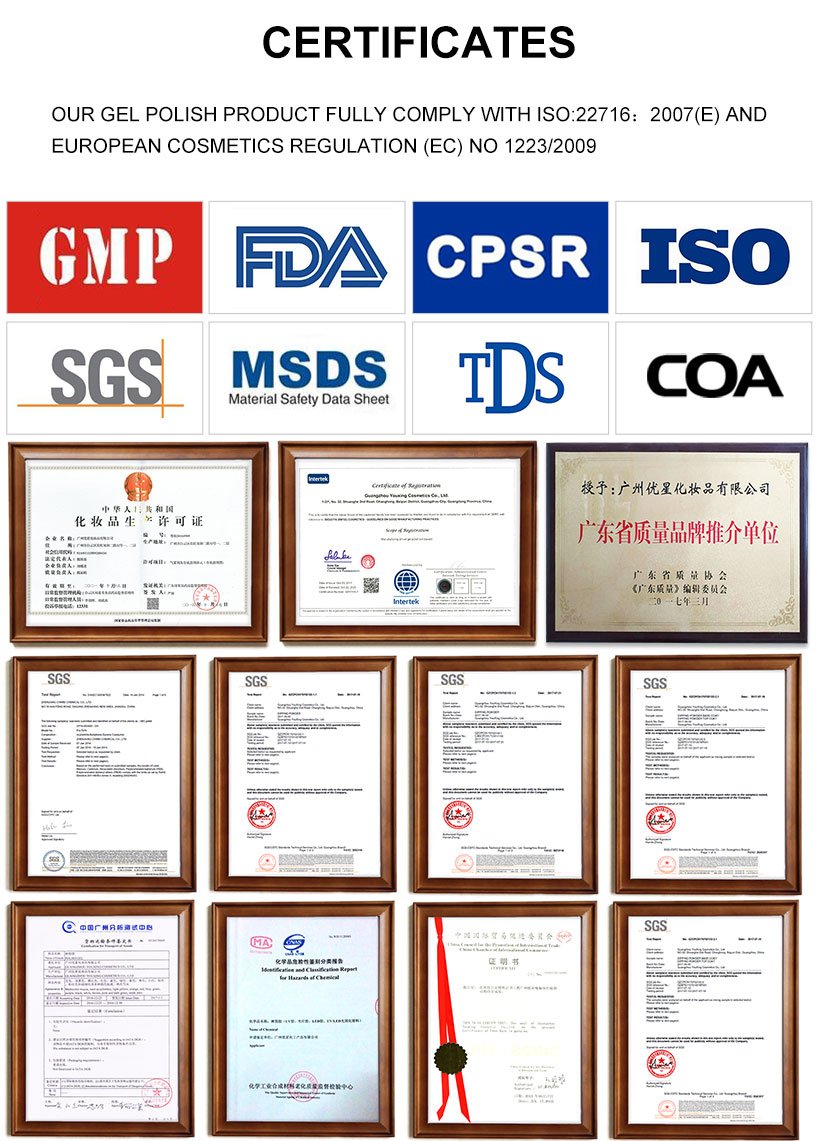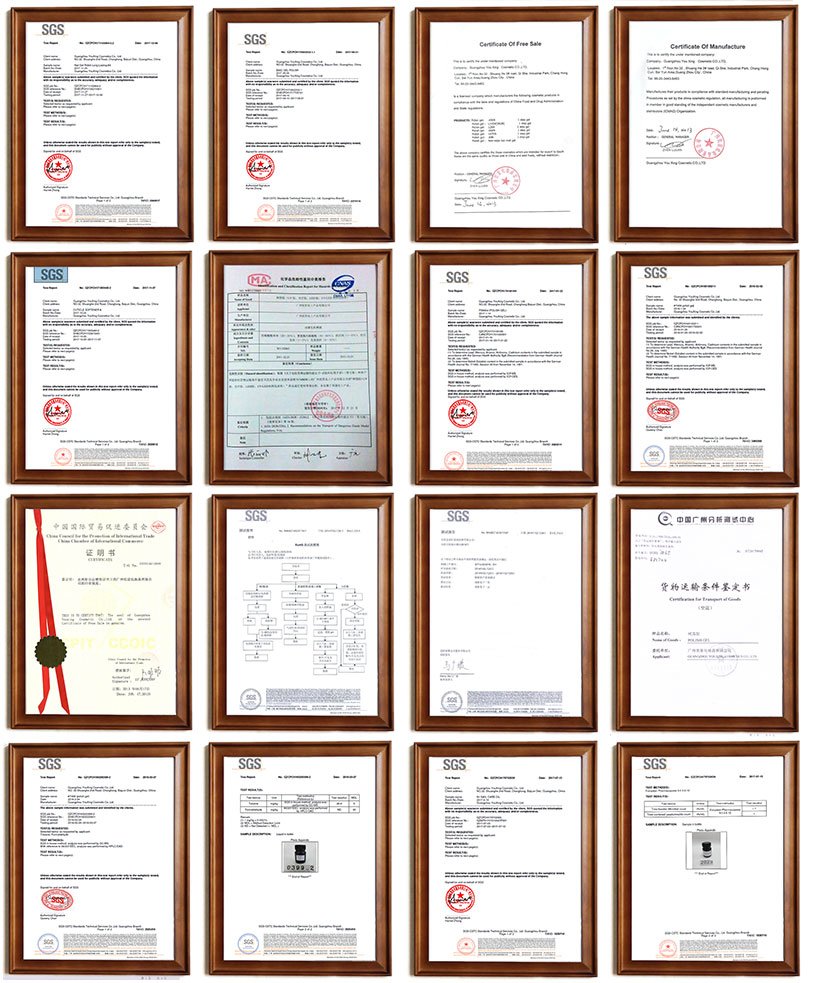 Platinum gel polish
1) Platinum gel is super shining to show your elegant and gorgeous. Your nails will always shine as star.
2) We have the best raw material being processed by the best shell, there comes the most smoothly and high gross pearl.
3)Our platinum gel is high quality without odor. Non toxic and harmless resin. Mirror finish. No nicks, chips or smudges. Good adhesive can last about 4weeks and will not dull.
4)Easy to apply. 48 colors are available.
Features: Super shiny pieces of glitter. Coat the entire nail with one coat. 48 colors available. The color or the glitter will not fade away, will last up to 21 days.
Directions: Clean the nail, apply our base coat and cure under lamp. Then apply 2 coats of the platinum color curing under lamp each layer. Finish by applying 1 layer of our top coat and cure under lamp.