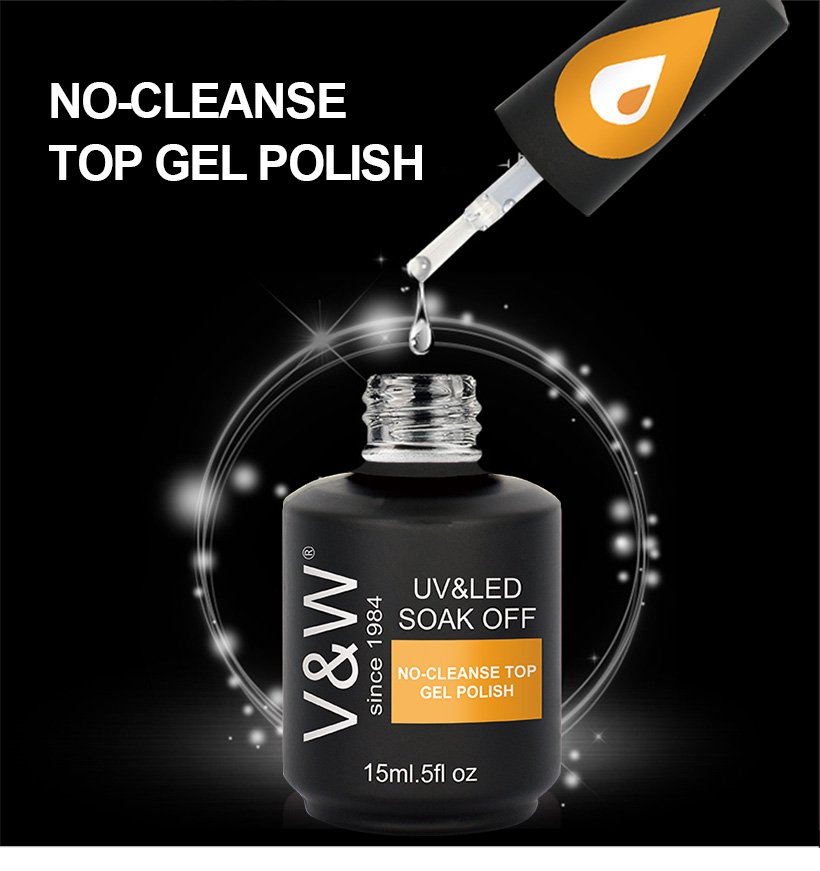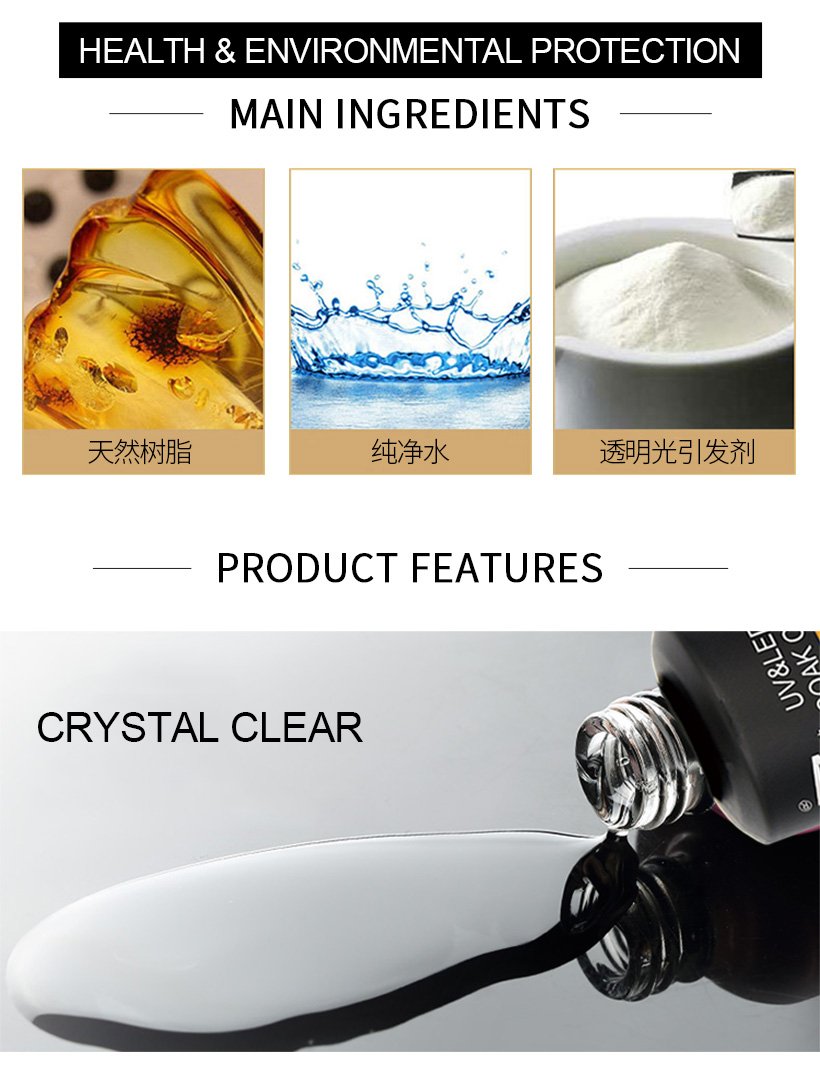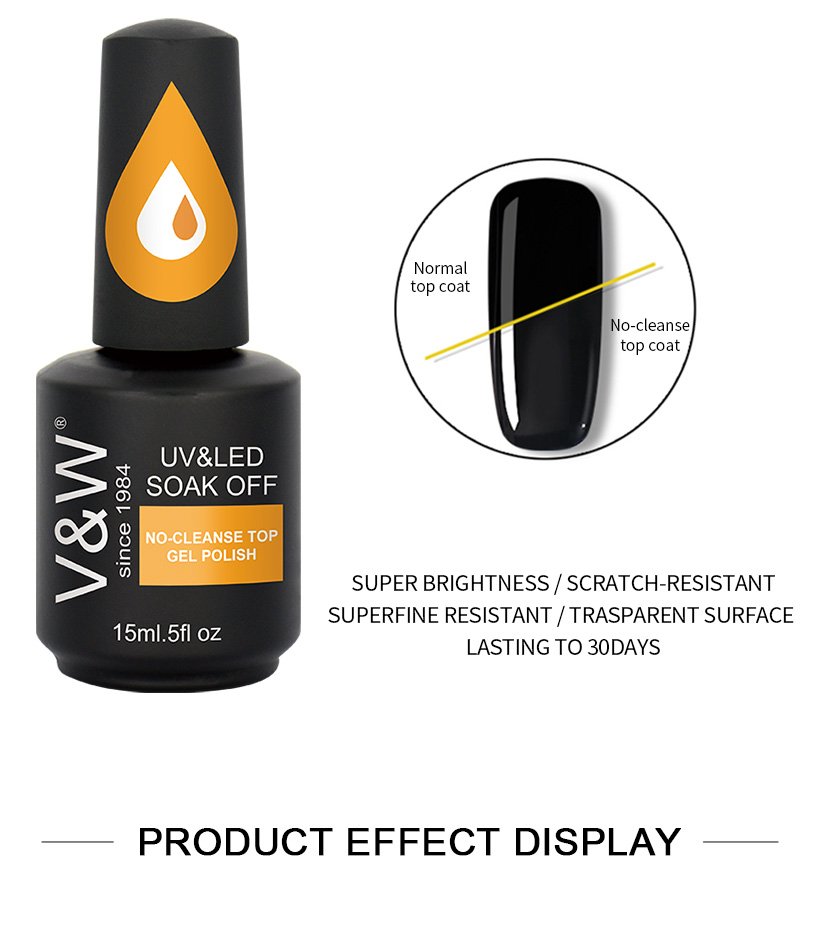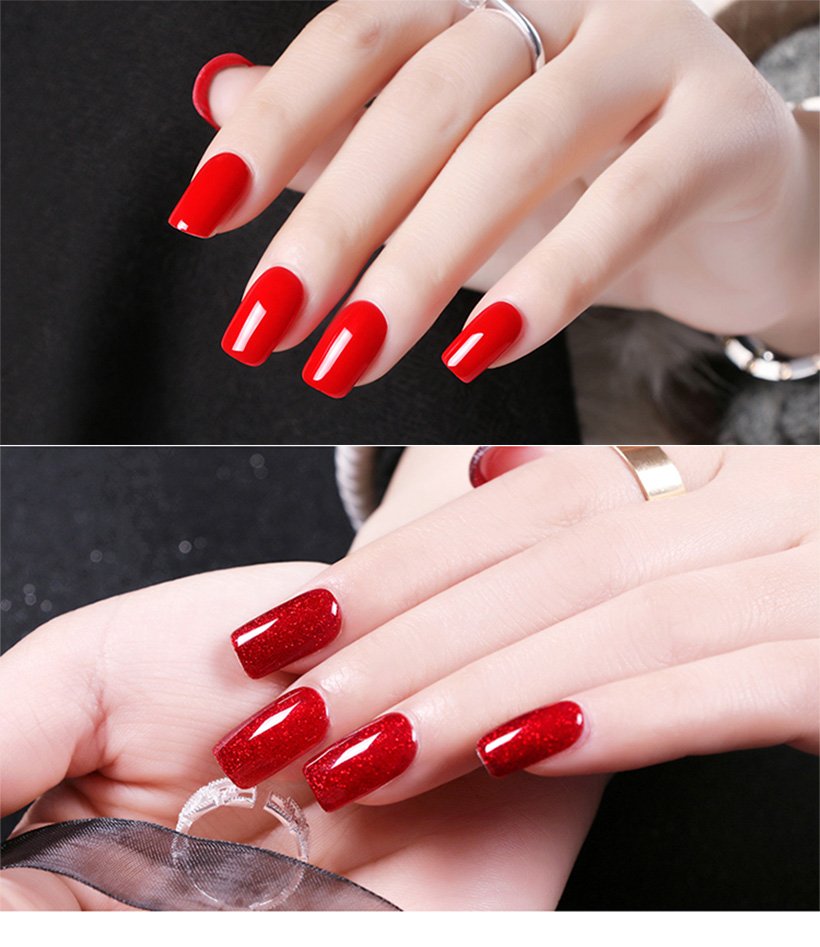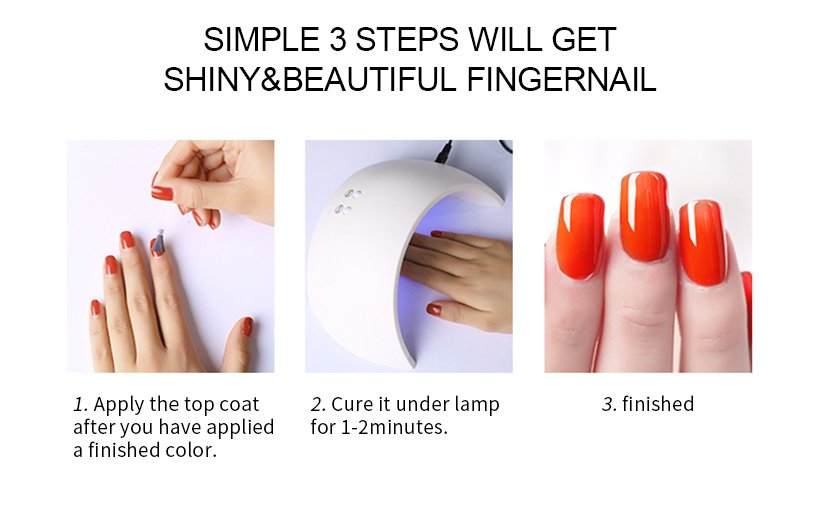 34.No cleanse top gel polish
1.)No harsh adhesives that would damage your nails
2.)Formaldehyde Free. Keeping toxic chemicals and compounds away from your nails.
3.)Solvent Free. No harmful fumes or odors.
4.)Acetone Free. Prevents skin from drying and aging.
5.)Easy application, easy removal.
6.)Apply one thin layer color gel cure it under (UV or LED)lamp; Apply second layer (same)color gel if you want more . As thin as possible. Cure it Again. Chip-proof; Extreme Shine; Self-Leveling; Smudge-proof.
7.)Compatible with All Brands' Gel Nail Polish (LED lamp or UV lamp Required for Top Coat)