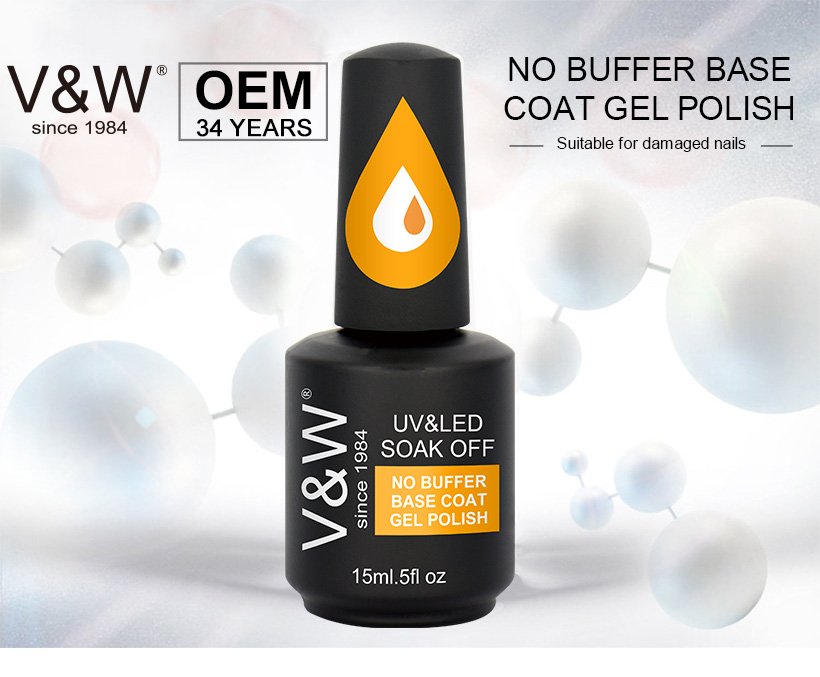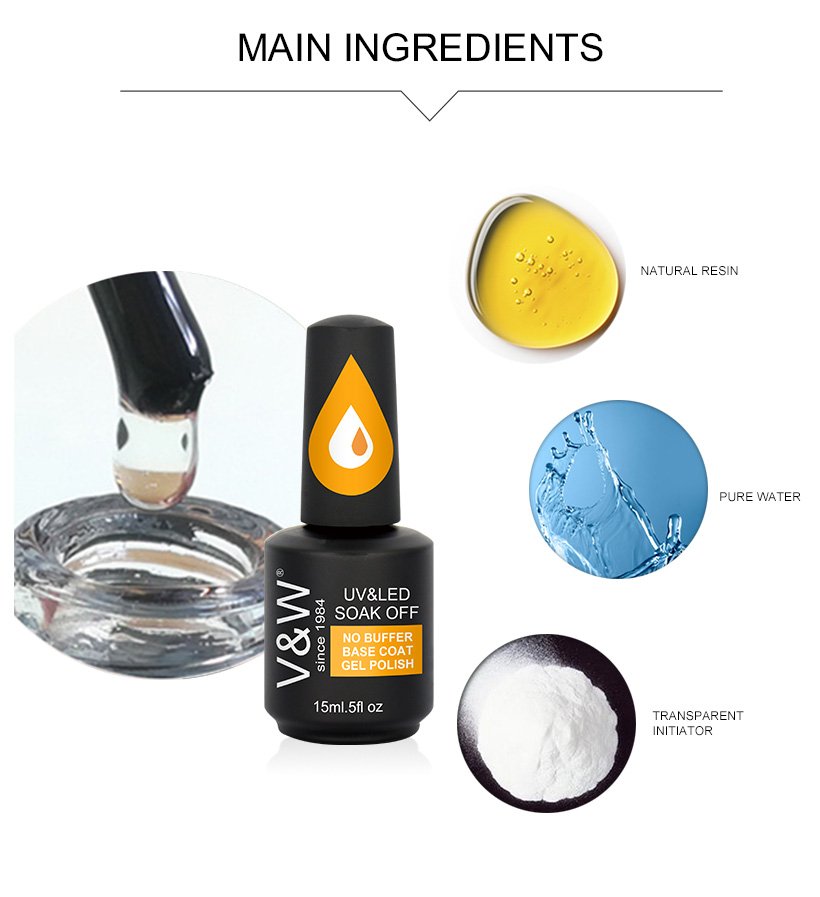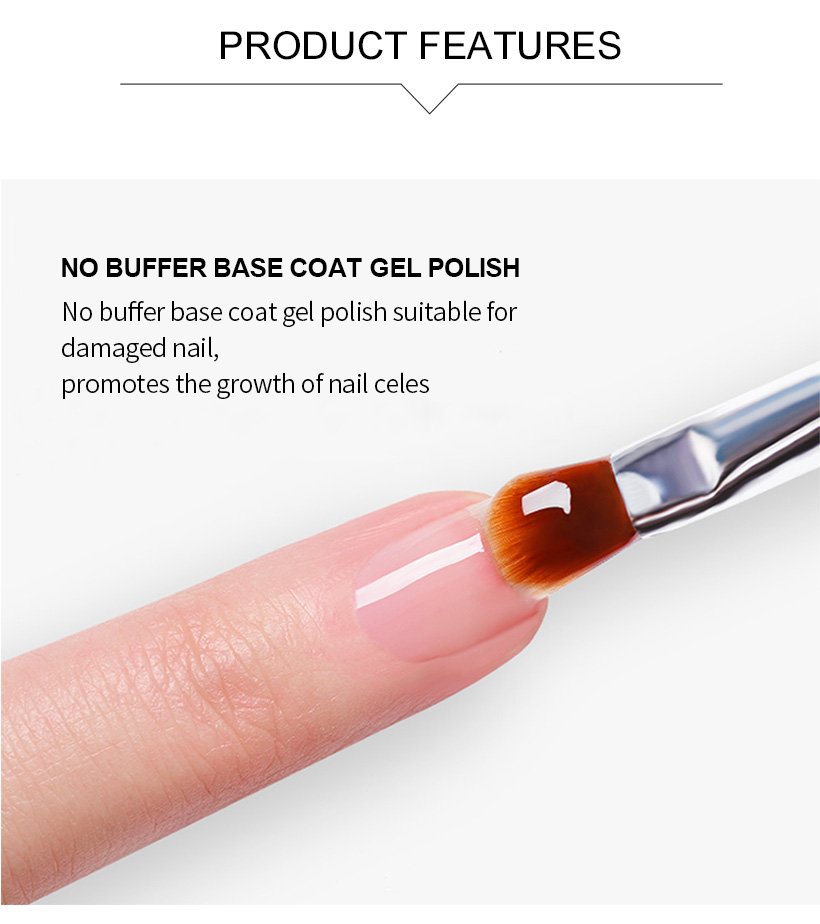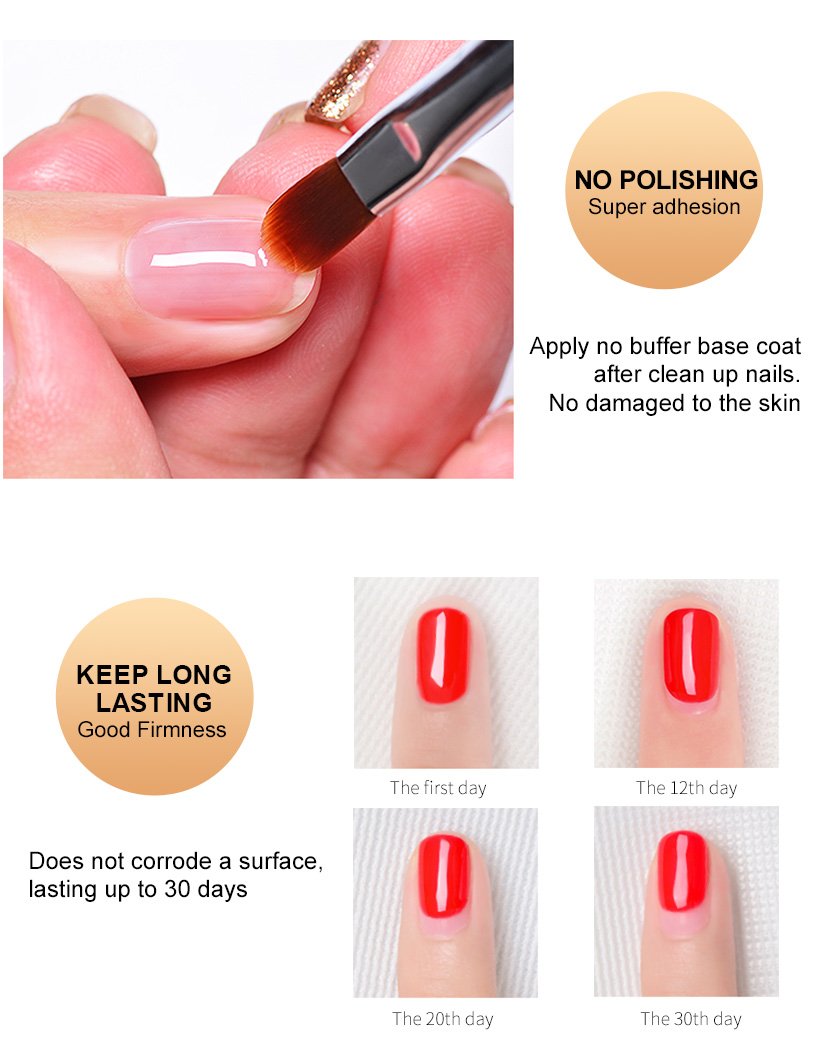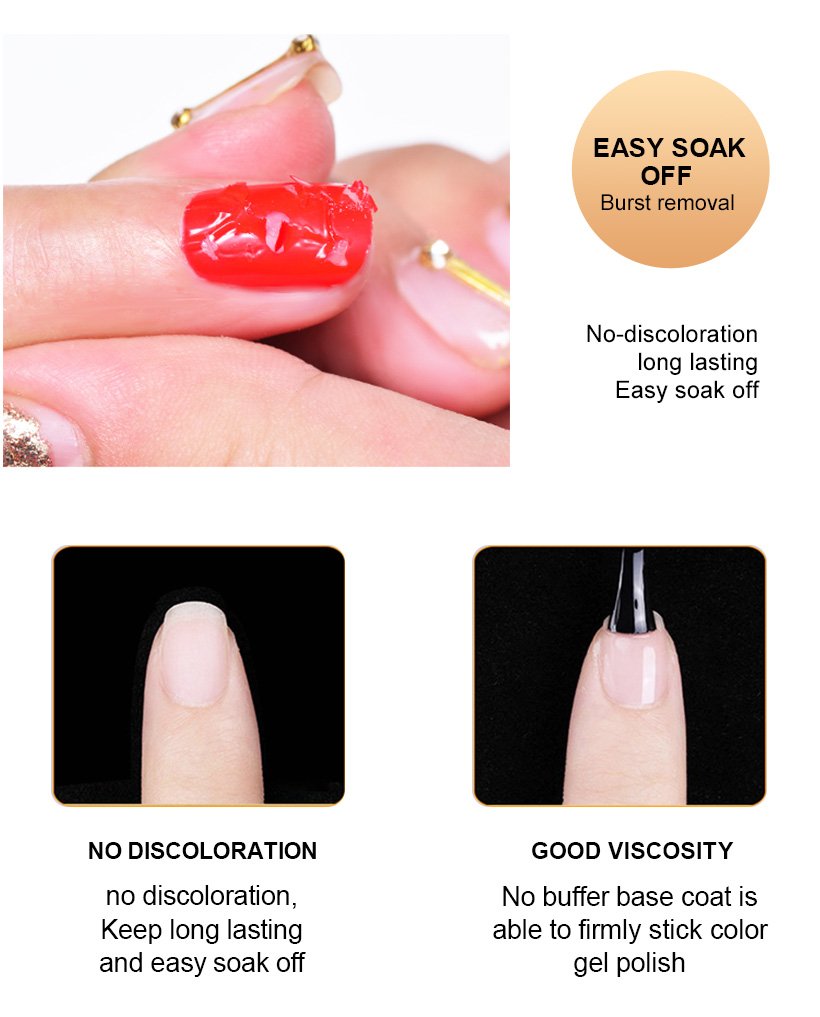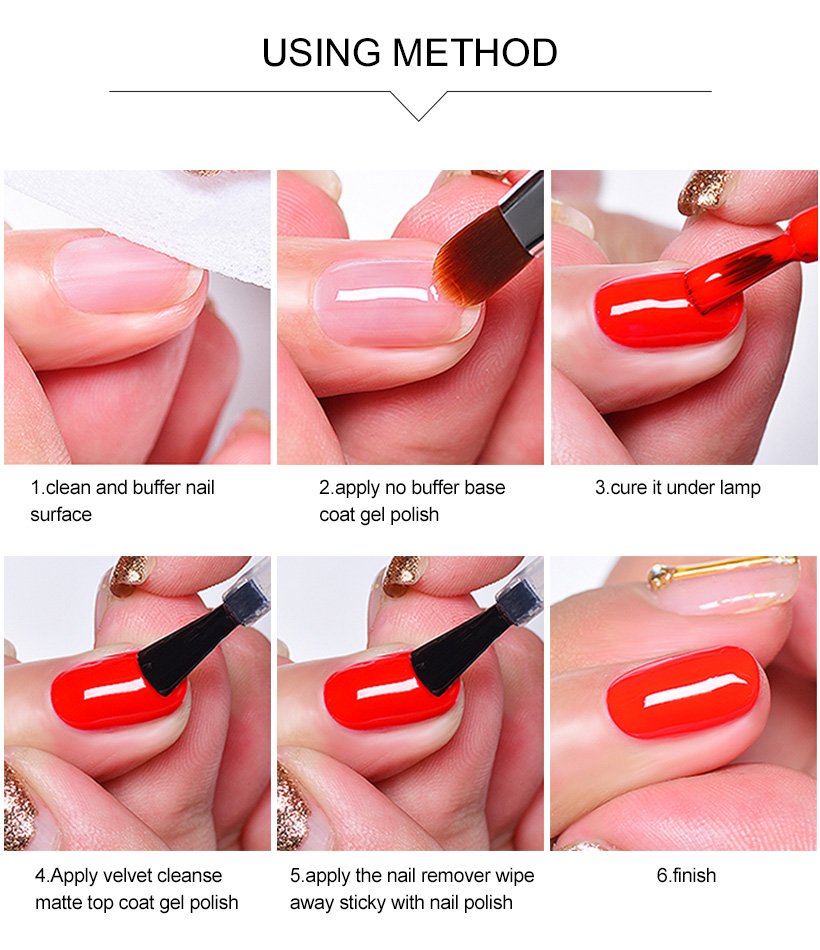 No buffer base coat gel polish (grow for thin nail)
1. No buffer base coat is made from green environmental materials.
Restores the original natural firmness of nail,suitable for damage nails.It can be achieved 4 weeks or more.
2.Odourless base coat ,without any ingredients hurt for skin.
3.Good adhesion and Soak off .
4.Easy application.