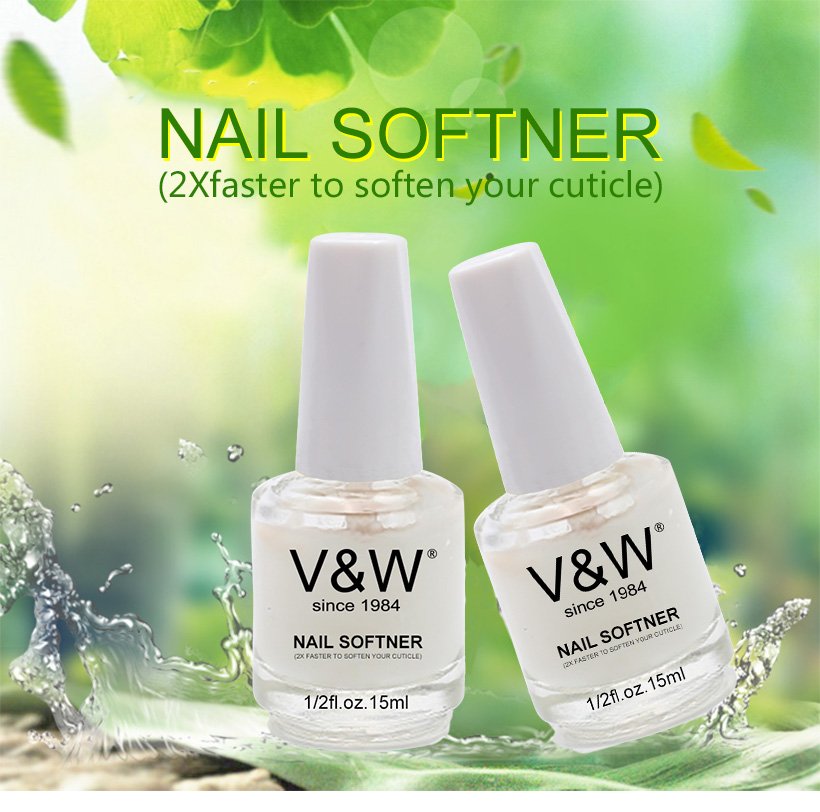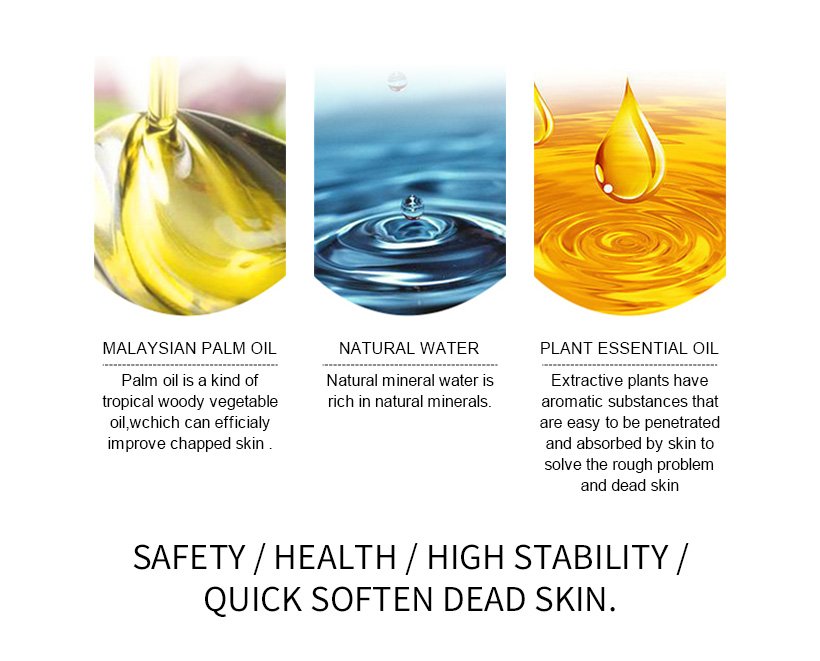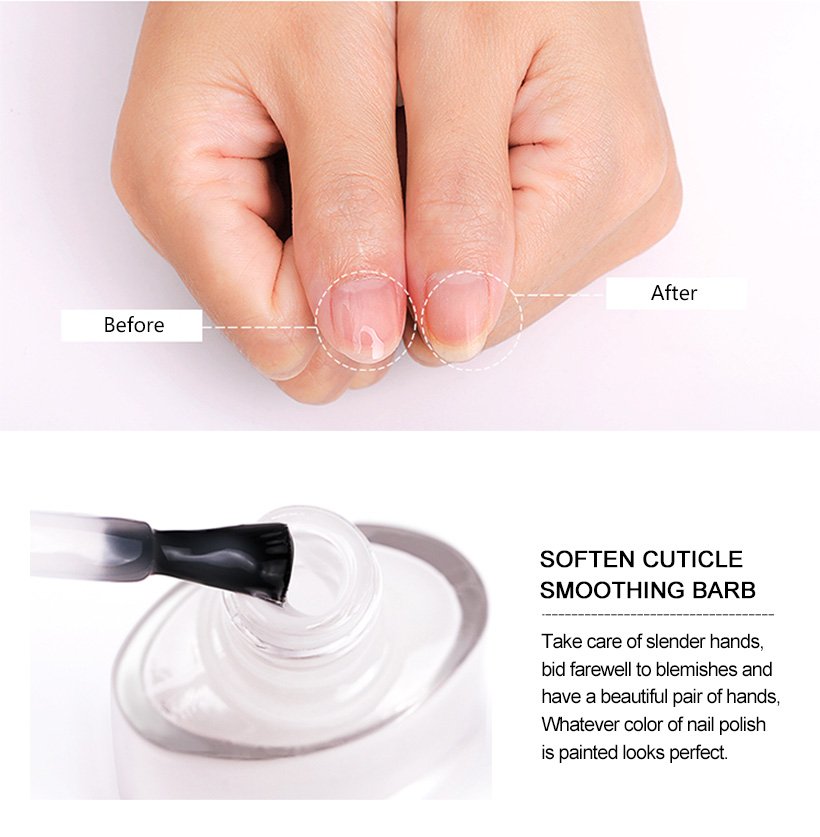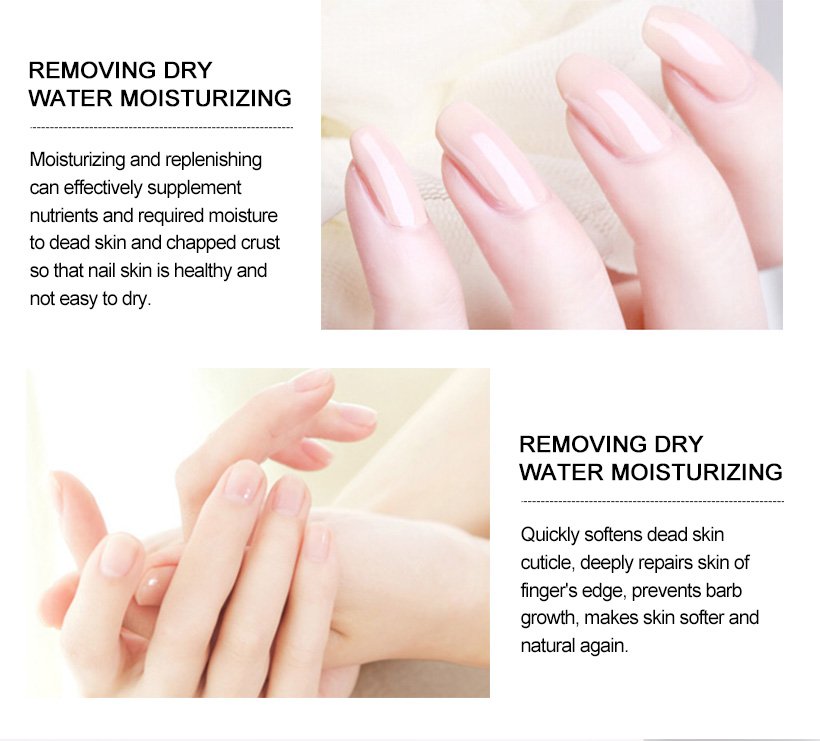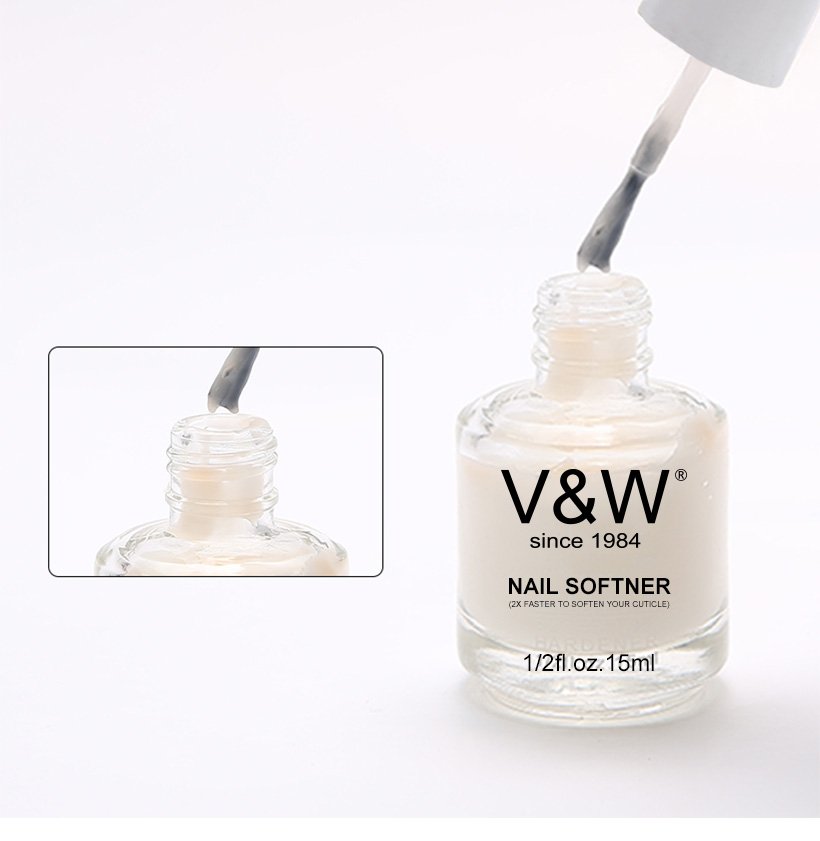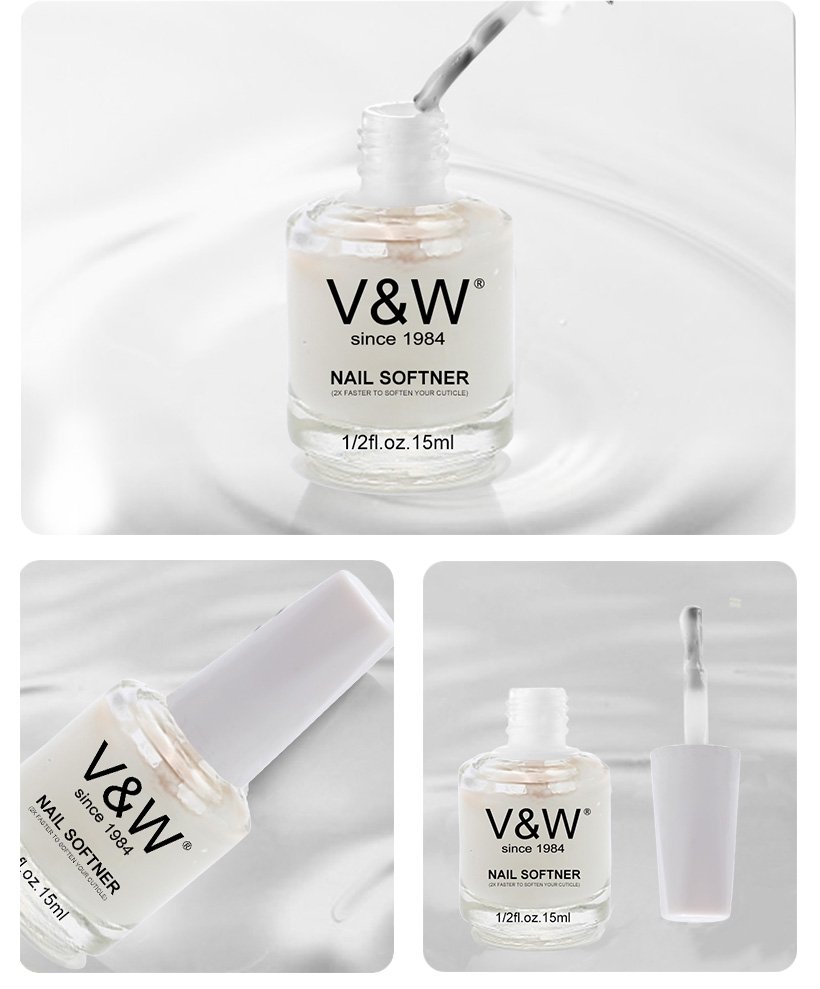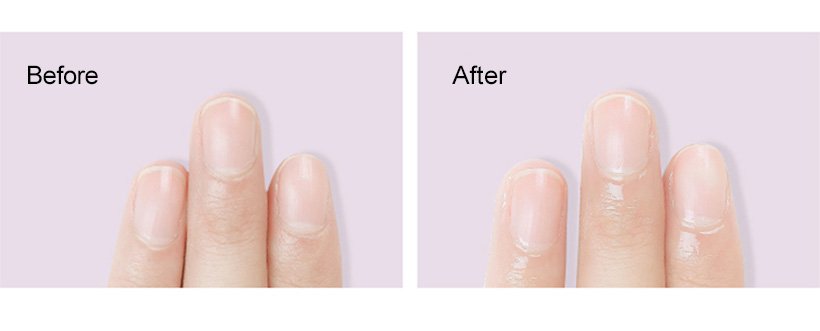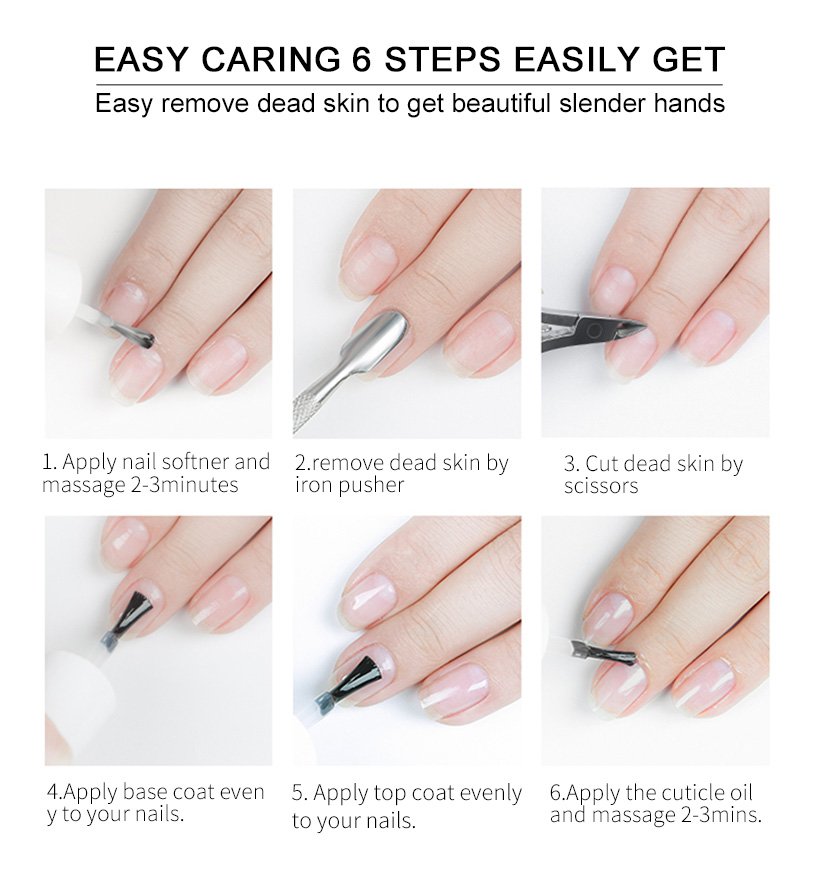 Nail softner
1.) Professional Nail Art and nail care treatment tools
2.)Brush on your dead or loose skin lightly and massage gently to remove the nail tip sticker and the extra cuticle.
3.)No damage to skin,no residue left behind.
Features: No damage to the skin, no residue left behind. Rebuilds and protects the skin by nourishing it.
Directions: Apply over the dead or loose skin, let it sit for 1-2 minutes and softly remove.