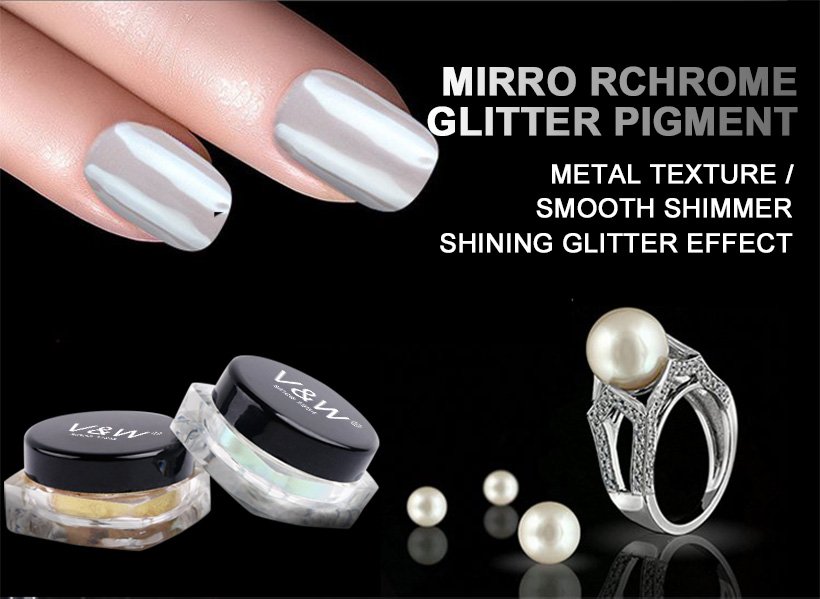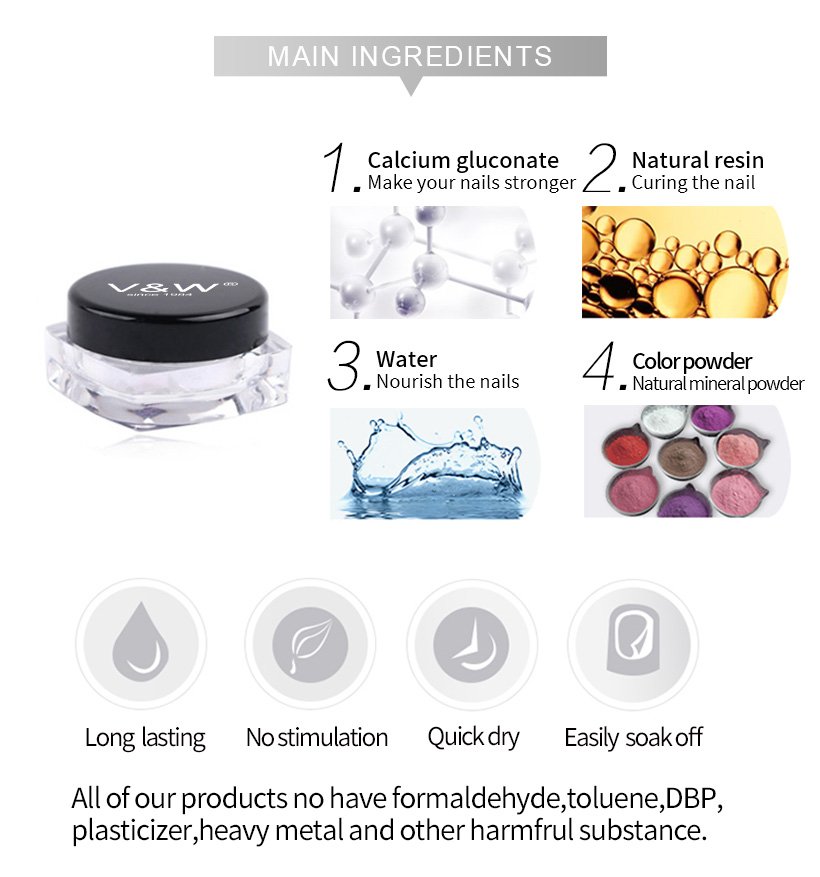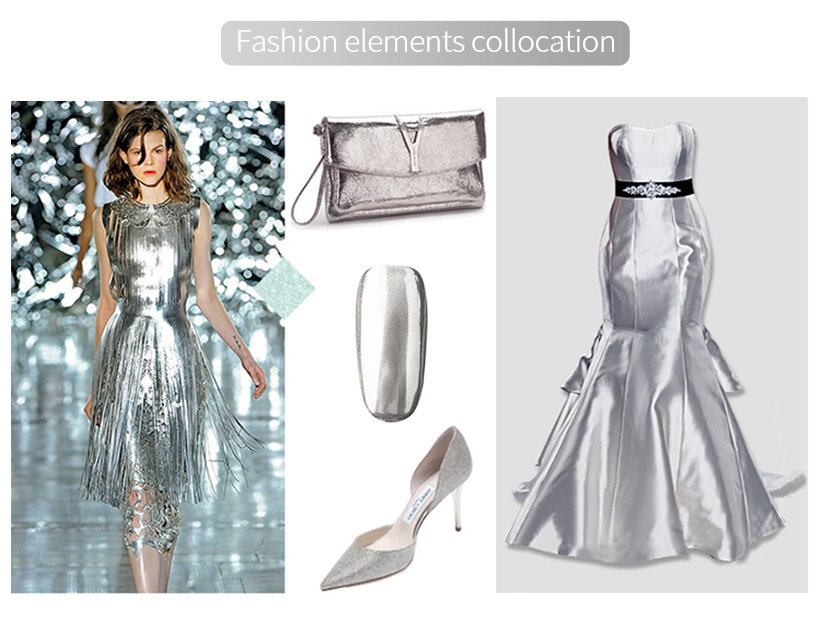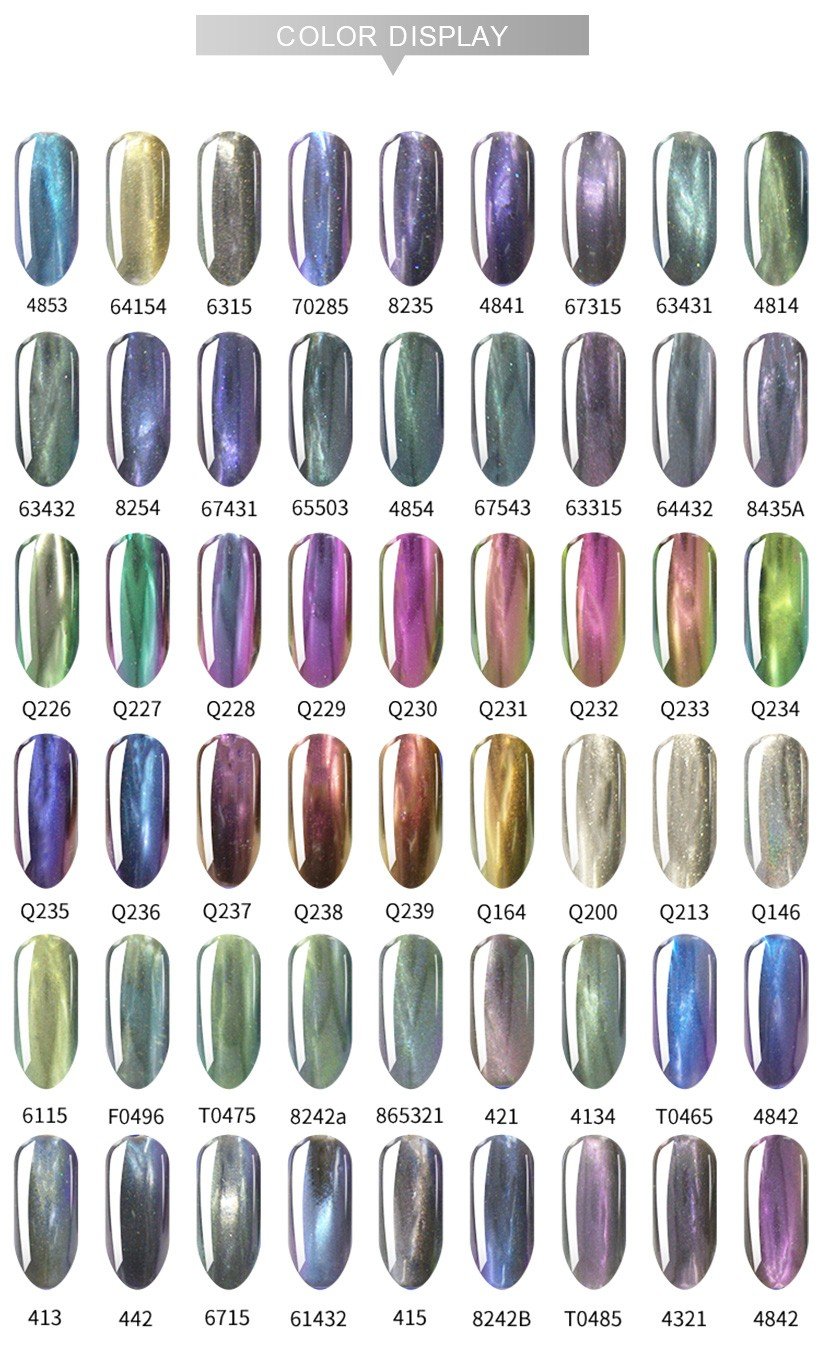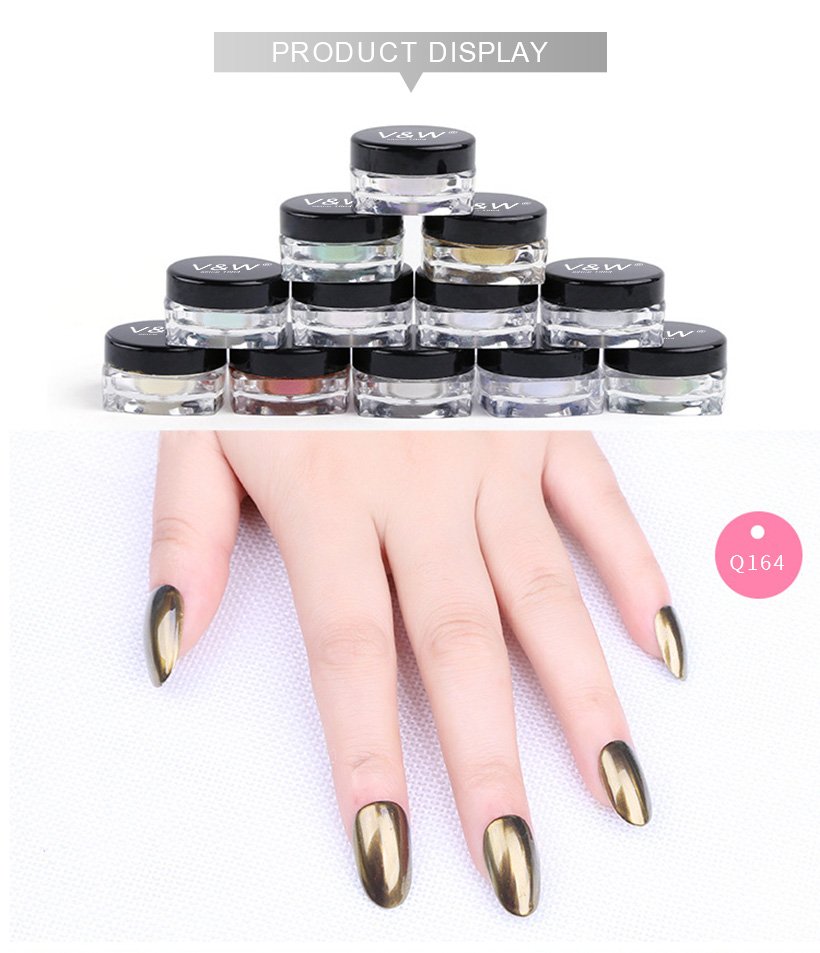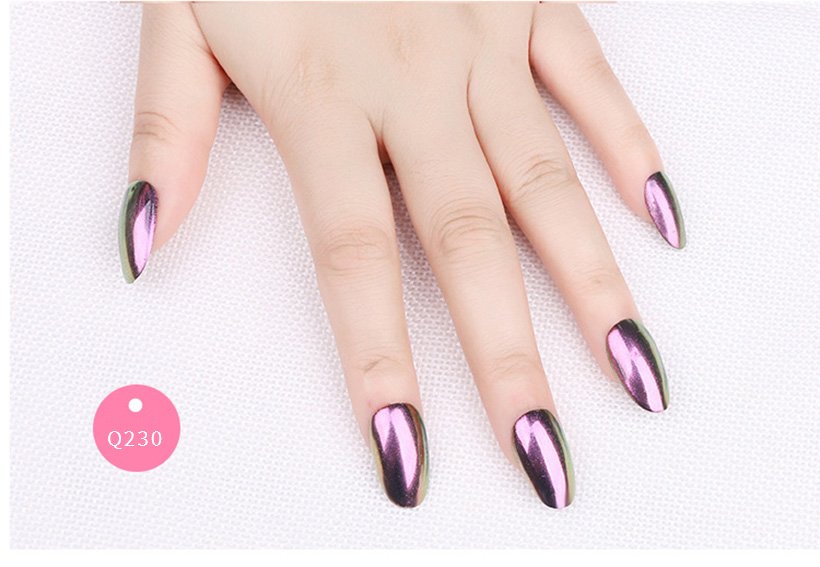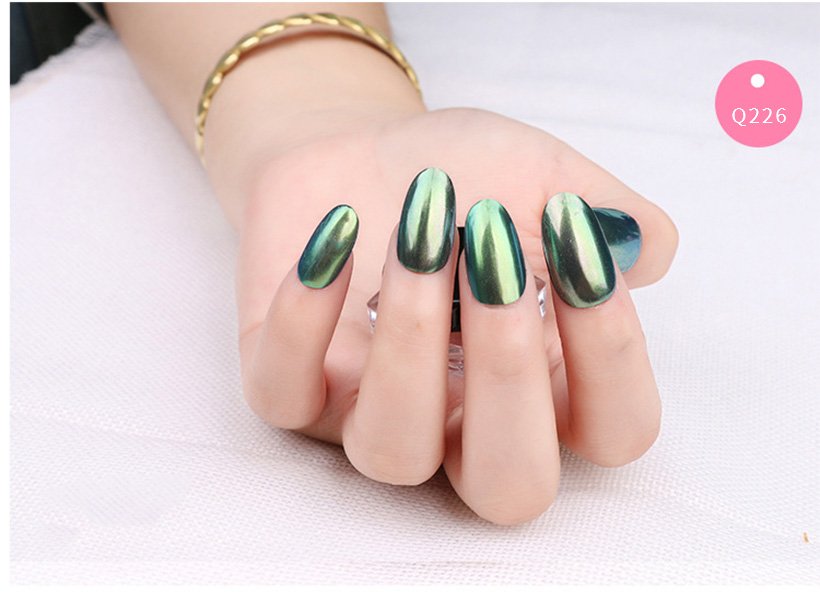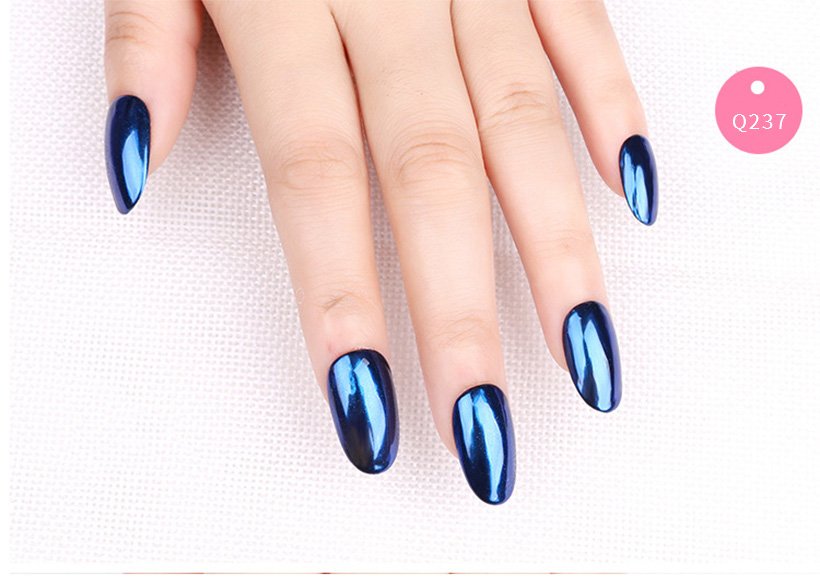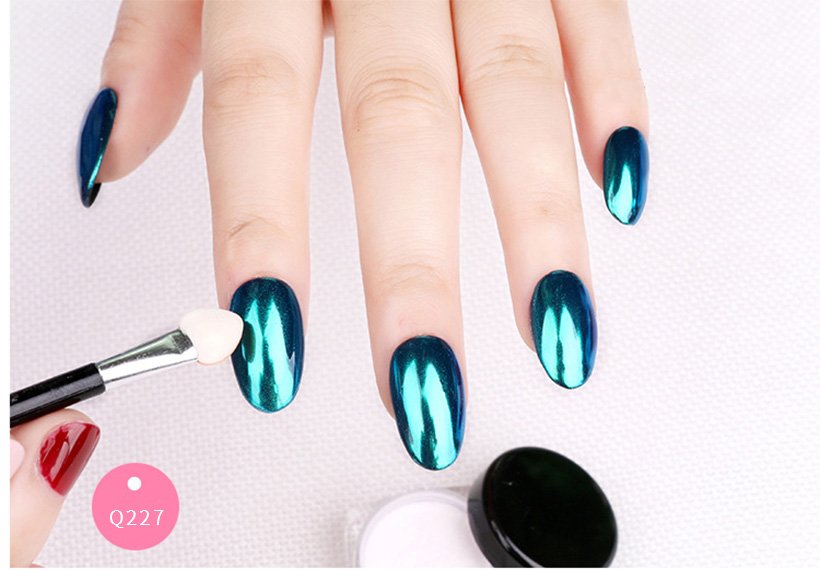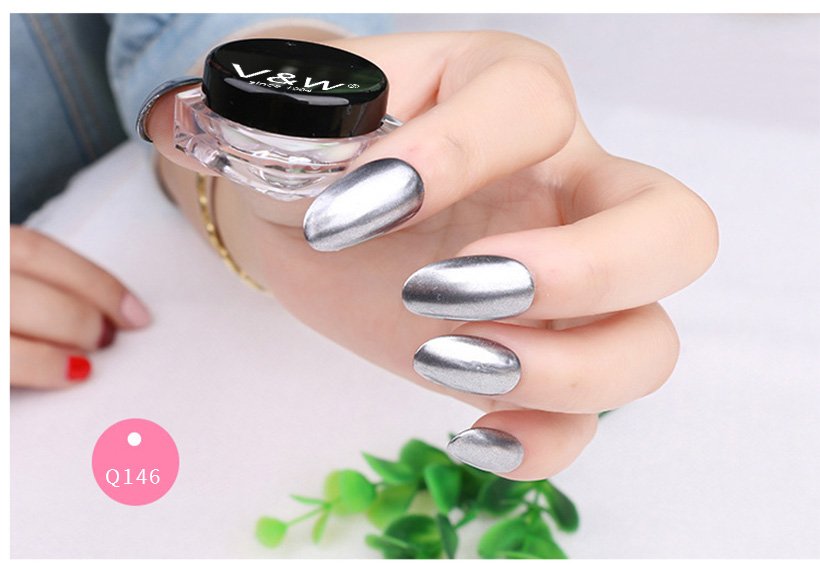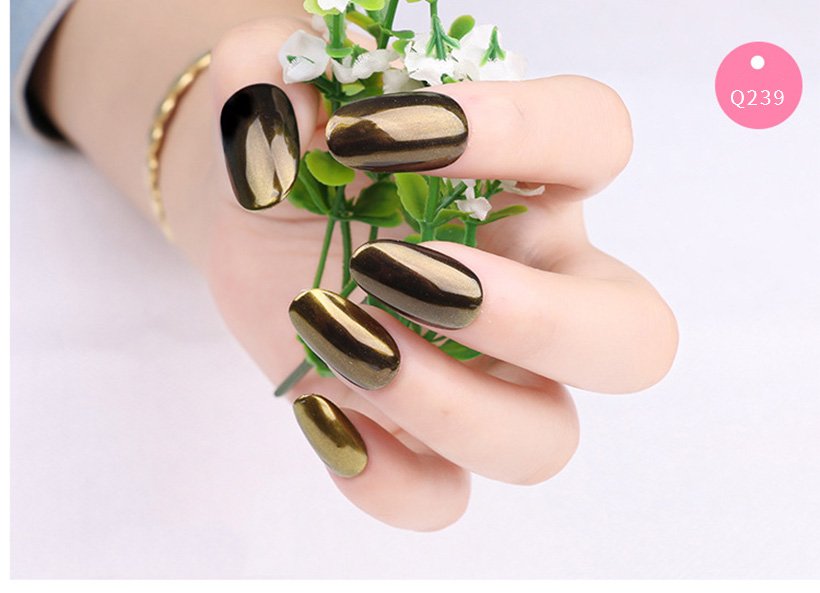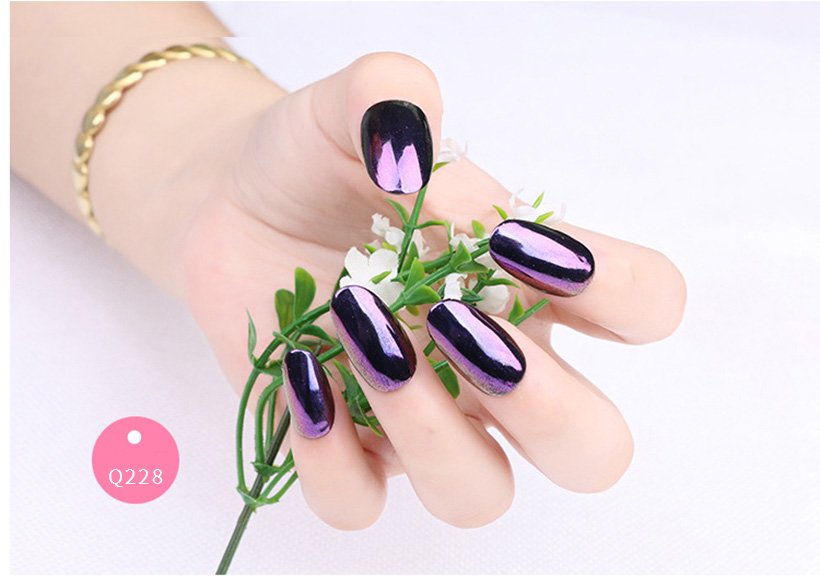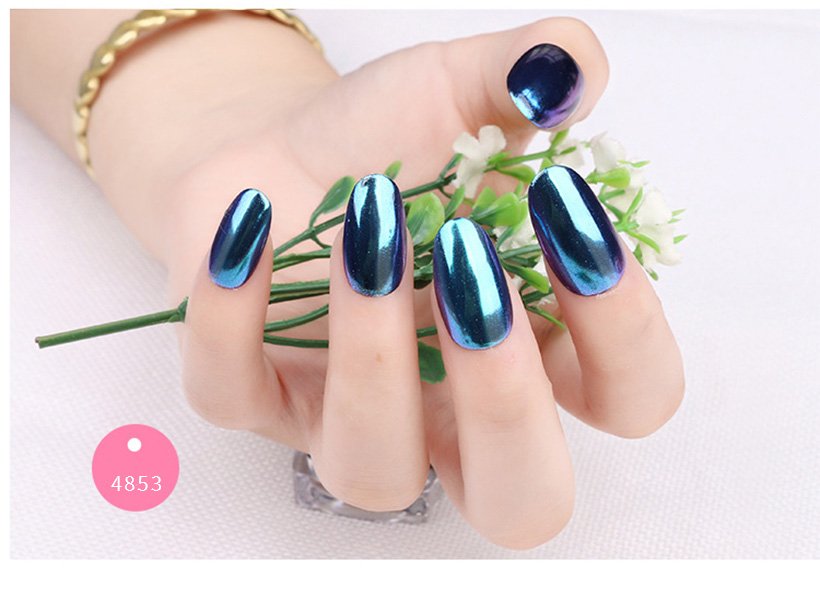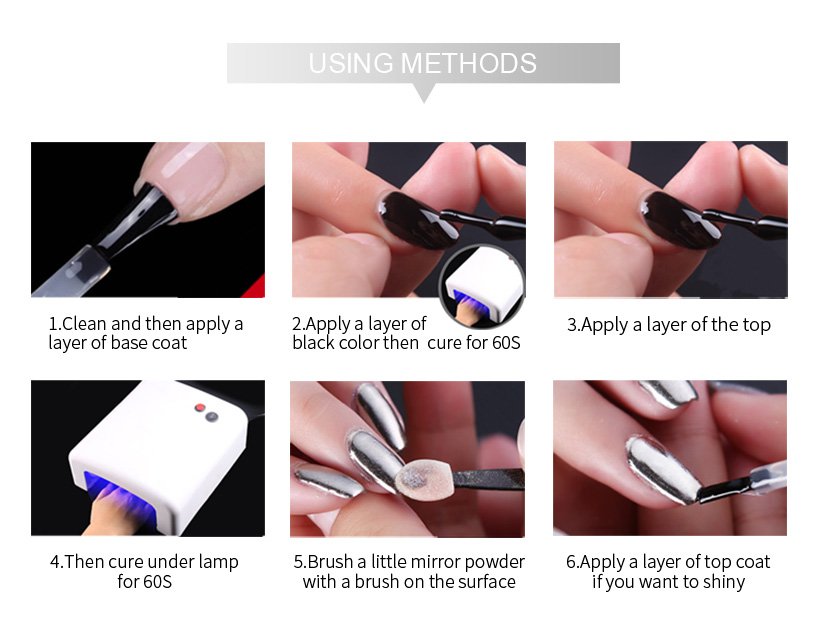 Mirror chrome glitter pigment
1) This item is pretty finest and smooth shimmer shining glitter effect. True mirror chrome finish after cure, can work best with LED UV gel polish.
2) Use a sponge tipped eye shadow applicator, make up sponge or a silicone brush to buff a thin layer of pigment onto nail surface, rub until smooth. The pigment must apply on the smooth and non tacky surface. Apply a layer of our mirror chrome effect base and top coat 2 in 1 to seal it.
3) The best quality chrome powder on the market, used by many nail techs and nail salons
4) Cosmetic grade mirror chrome powder. It's safe to use on nails and skin. No odor.
5) 20 colors available.
6) Quick remove .
Features: 100% of the cover to show the retention of metallic brightness texture, no discoloration, no yellowing, high brightness, toughness super. Bottom adhesive firmness is good, efficient to prevent metal glue and magic mirror powder separation.
Directions: clean and buff the nail then apply a layer of base coat. Then apply a layer of black color then cure for 60 seconds. Brush a little mirror powder with a brush on the surface, the more thin powder the more mirror effect you will have. Then apply D17 sealer to make them both connect tight to the color. Apply a layer of top coat if you want it to be shiny.